The fifth section of the Pingjiang-Yiyang Expressway is located in Helong Lake, Xiangyin County. Photo by Zhou Xinhuan

Recently, it was learned from the constructor of the Pingjiang-Yiyang Expressway project in Hunan Province that the civil engineering of the project has been completed, and the pavement construction has been accelerated. It is fully sprinting towards the goal of opening to traffic by the end of the year.

The Pingjiang-Yiyang Expressway is a major inter-provincial channel on the border of Hunan and Jiangxi provinces. It starts from Shiniuzhai Town, Pingjiang County, Yueyang City (connecting with Xiushui-Pingjiang Expressway within Jiangxi Province), and ends at Bijia Mountain, Heshan District, Yiyang City (connecting to the Changsha-Yiyang Section of the Changsha-Changde Expressway). The total length is 176.66 kilometers, and the estimated total investment is 26.439 billion yuan. As of the end of this August, an accumulated investment of 23.548 billion yuan has been completed, accounting for nearly 90% of the total.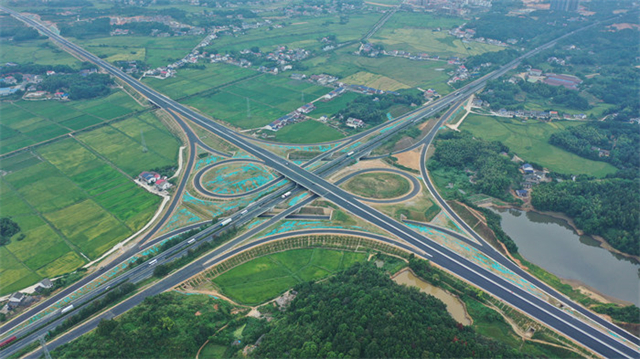 The Wushi Interchange of the Pingjiang-Yiyang Expressway. Photo by Zhou Xinhuan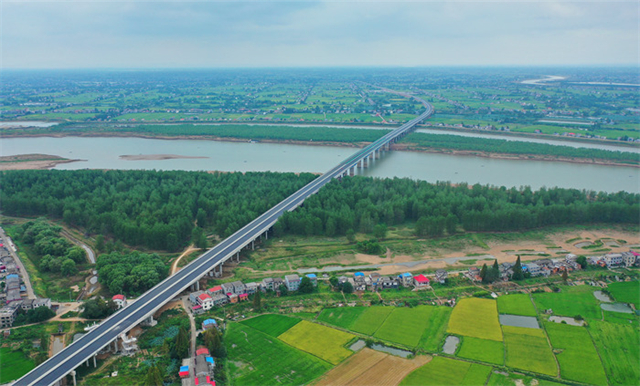 The Nanyang Grand Bridge on the Xiangjiang River, part of the Pingjiang-Yiyang Expressway. Photo by Zhou Xinhuan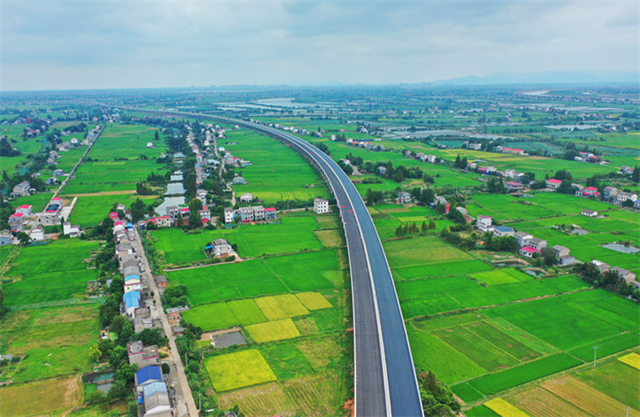 The Pingjiang-Yiyang Expressway will be open to traffic by the end of this year. Photo by Zhou Xinhuan