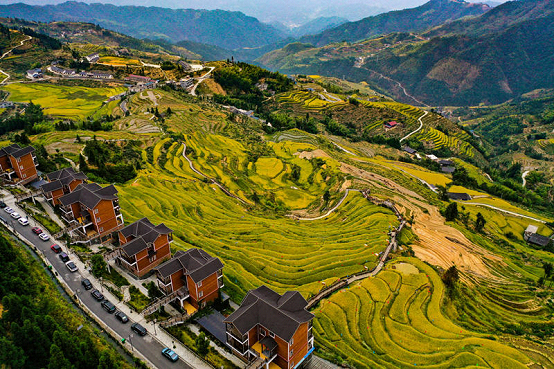 Beautiful Huayao terraced fields in Shanbei Village. Photo by Tian Wenguo






Villagers are harvesting rice in the terraced fields and sharing the joy of harvest with tourists. Photo by Tian Wenguo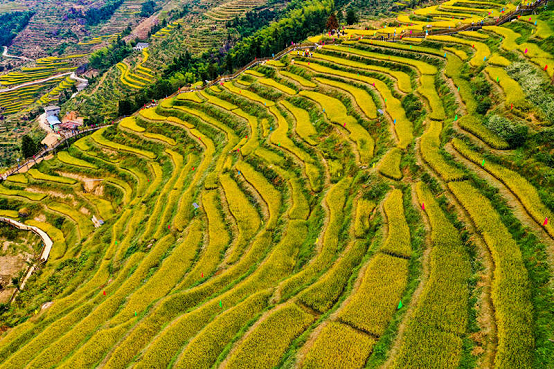 Beautiful Huayao terraced fields in Shanbei Village. Photo by Tian Wenguo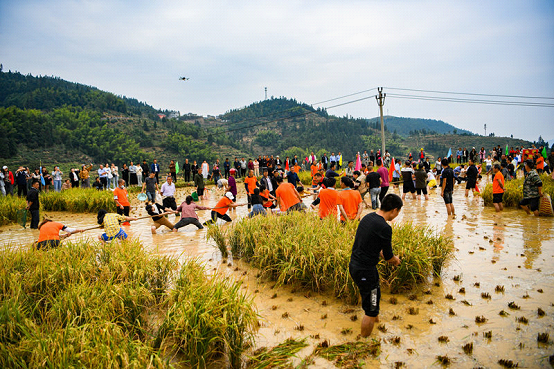 A tug-of-war in paddy fields. Photo by Tian Wenguo

Recently the Huayao terraced field is blanketed by golden rice paddies in Shanbei Village, Gezhuping Town, Xupu County, Huaihua City. A bunch of terraced fields on the hillside present a beautiful picture of a bumper harvest. Huayao celebrations of 2022 Chinese Farmers' Harvest Festival were held in the terraced fields.

Villagers dressed in ethnic costumes and tourists participated in various competitions such as threshing, fish catching, and tug-of-war in paddy fields, and cultural performances. They shared the joy of harvest and helped boost the development of Xuefeng Mountain's cultural tourism industry and rural revitalization.