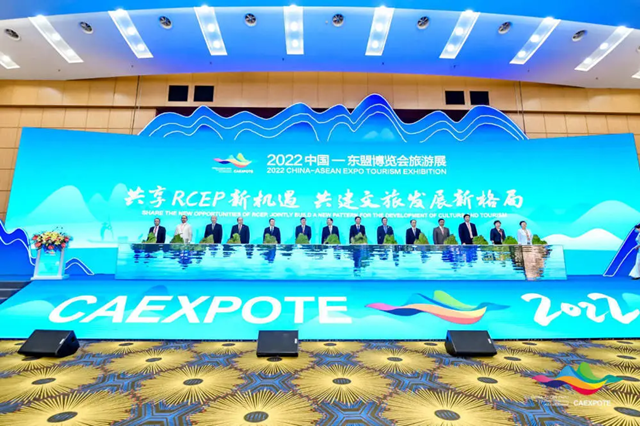 The opening ceremony of the 2022 China-ASEAN Expo Tourism Exhibition Hunan delegation attended the 2022 China-ASEAN Expo Tourism Exhibition which was held in Guilin City, Guangxi Zhuang Autonomous Region between September 19 and 21. The exhibition was sponsored by the China's Ministry of Culture and Tourism and the People's Government of Guangxi Zhuang Autonomous Region.

Organized by the Hunan Provincial Department of Culture and Tourism (HPDCT), the delegation consisted of more than 180 members from Hunan's 13 cities and one prefecture, 20-plus cultural tourism enterprises, and two media agencies. The delegation hosted a series of promotional activities to raise the popularity, reputation, and influence of Hunan cultural tourism brands, promote the upcoming first Hunan Tourism Development Conference, and present achievements of all-for-one tourism.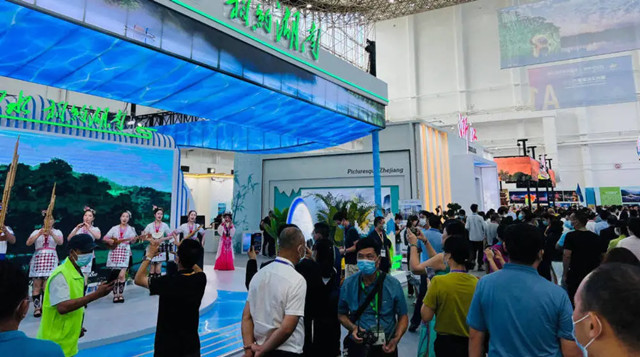 Hunan cultural tourism-themed exhibition area The Hunan cultural tourism-themed exhibition area, built by the HPDCT, has 26 booths covering 234 sqm. Thirteen cities and one prefecture of the province all have their respective exhibition booths.

The Changsha Intangible Cultural Heritage Protection Center led by the Changsha Bureau of Culture, Tourism, Radio and Television presented fine intangible cultural heritage (ICH) representative items. They included national ICH items like Xiang embroidery, firing technique of Tongguan Kiln pottery, and chrysanthemum stone carving, and municipal and provincial ICH items like Changsha palm weaving; weaving technique of Xiabu cloth, also known as "Chinese grass"; technique of  kernel carving, as well as ICH products with Changsha characteristics. All these have received favorable response from visitors.

Beyond that, a variety of art performances featuring Hunan culture were staged, including dancing, flower-drum opera, folk music, rap, and Miao dance.