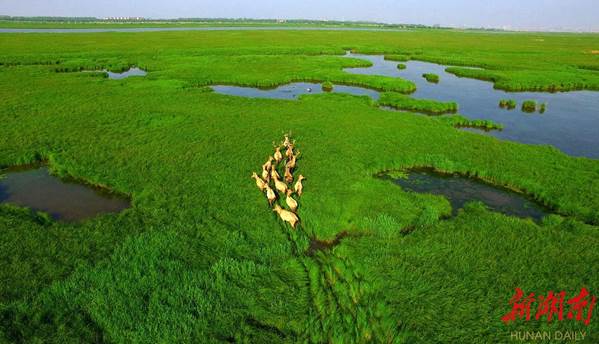 Thanks to the implementation of systematic measures including ecological restoration, reversing deforestation, fishing ban, pollution treatment, and river environment improvement, the Dongting Lake Natural Reserve turns to be more and more beautiful. The photo shows picturesque Dongting Lake Ecological Wetland.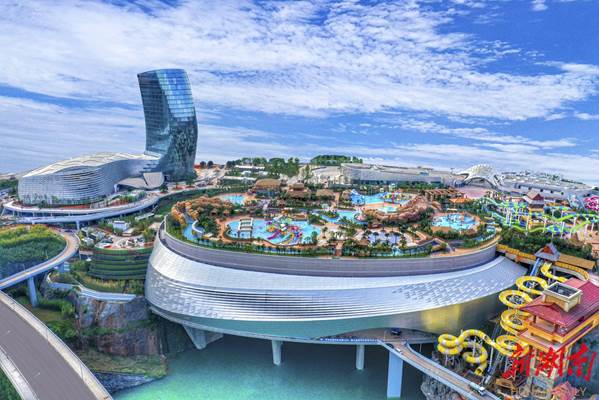 Tasks have been done to boost industrial transformation and advance green development. The photo shows a full view of the Xiangjiang Joy Town, a world-class tourism destination constructed on an abandoned mining pit.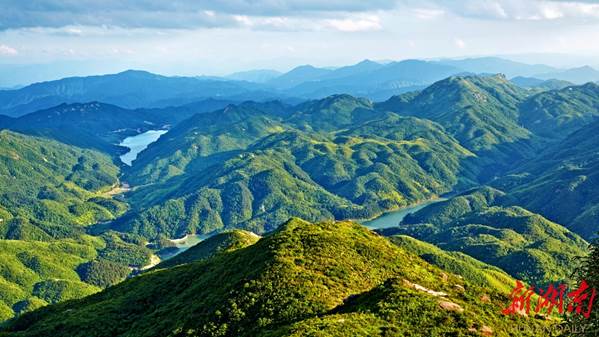 Hunan has been implementing the philosophy that lucid waters and lush mountains are invaluable assets, and pursuing green development. The photo shows the Xiangjiangyuan National Forest Park in Lanshan County.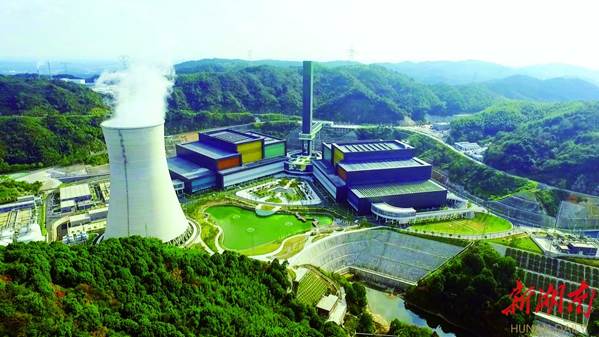 Hunan Province has invested a major effort in the campaign to keep the skies blue, enhancing air pollution treatment via various technologies and measures. The photo shows a household waste incineration power plant in Changsha City, which conducts safe disposal of household wastes via environmental protection technologies.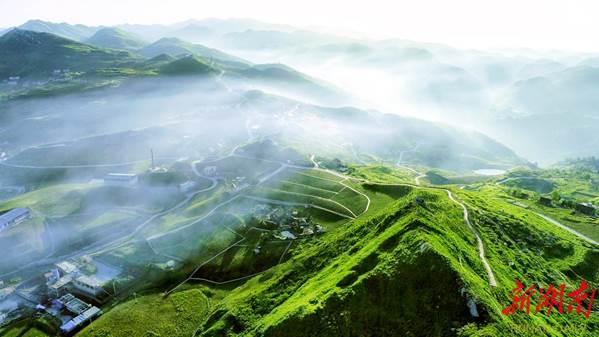 Hunan has carried out ecological restoration in mining areas. Clean waters and green mountains are seen in the mines as a result of industrial upgrading and transformation. The photo shows the Xikuangshan Mine in Lengshuijiang City.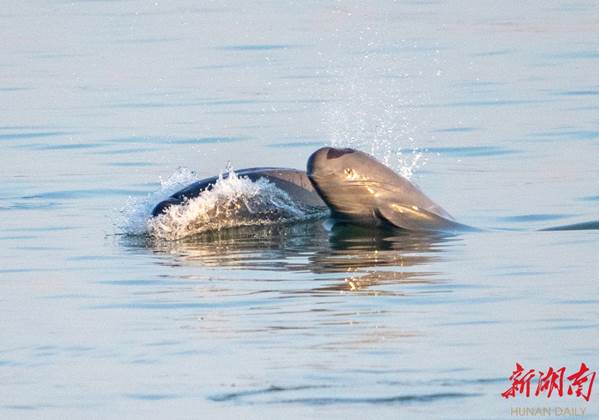 Hunan firmly shoulders the responsibility of protecting the Yangtze River, and gives an overwhelming priority to restoring the ecological environment of the Yangtze River. The environment has been further improved and the biodiversity restored. The photo shows two cowfishes in the Yangtze River Yueyang section.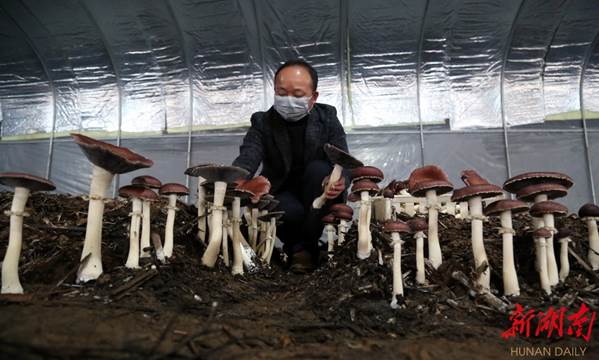 Hunan opened a new path to develop featured agriculture and green industries. The photo shows an edible mushroom cultivation base in Yuanjiang City.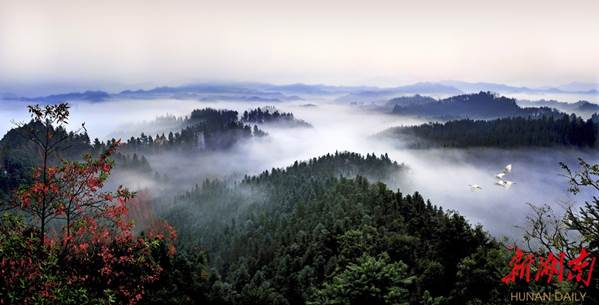 Hunan is fully committed to green development that prioritizes eco-environmental protection, and advancement of tourism. The photo shows the Huayanxi Scenic Area in Changde City which is closed for afforestation.