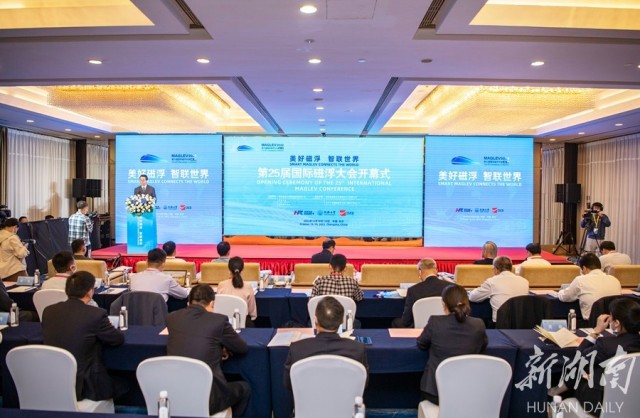 The 25th International Conference on Magnetically Levitated Systems and Linear Drives (MAGLEV 2022) opened in Changsha on the evening of October 18. The two-day conference was hosted by the Hunan Rail Transit Holding Group (HNRT), Tongji University, and the International Maglev Board (IMB).

Themed "Smart Maglev Connects the World", the Maglev 2022 focused on innovative application of maglev technologies, fully demonstrated engineering achievements in maglev transportation, helped effectively advance integrated development of international factors, and promoted international cooperation and exchanges of maglev technologies.

The biennial international conference is the largest meeting at the highest level and with supreme authority in maglev technologies in the global maglev circle.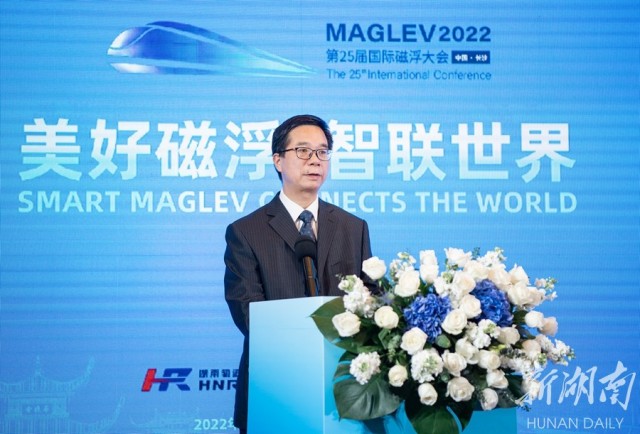 Xiao Wenwei, secretary of the CPC HNRT Committee and president of HNRT, delivered a speech and announced the opening of the conference. (Photo/Li Jian, Hunan Daily)