On the morning of October 26, Zhangjiajie Overseas Chinese Federation went to Sishanqiao Community, Chongwen Street, Yongding District to preach the spirit of the 20th CPC National Congress. All members of the Party Branch of the Federation, members of the Joint Party Branch of Zhangjiajie Overseas Chinese Youth Committee and Zhangjiajie Overseas Chinese Chamber of Commerce, members of the General Party Branch of the Sishanqiao Community and representatives of the family members of overseas Chinese participated in the study.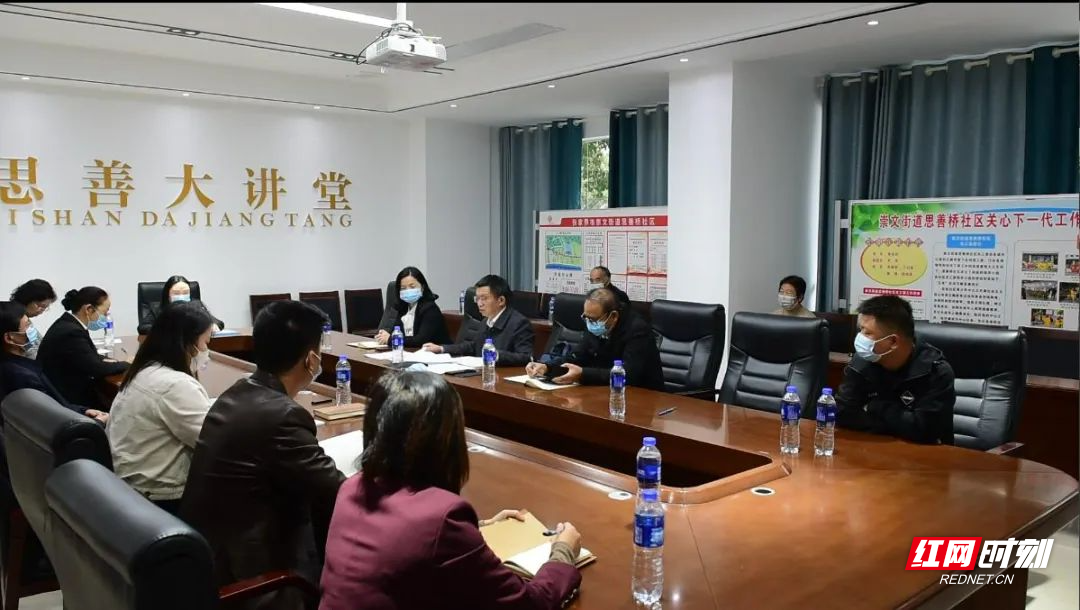 Cao Wuhai, Party Secretary of the Zhangjiajie Overseas Chinese Federation, focused on the key words of "holding high the banner and fighting together", to convey the main contents of the report of the 20th CPC National Congress. He gave us a lesson from four aspects: "Why we have to learn the spirit, how to learn the spirit, what we can learn from the spirit and after learning the spirit what can we do".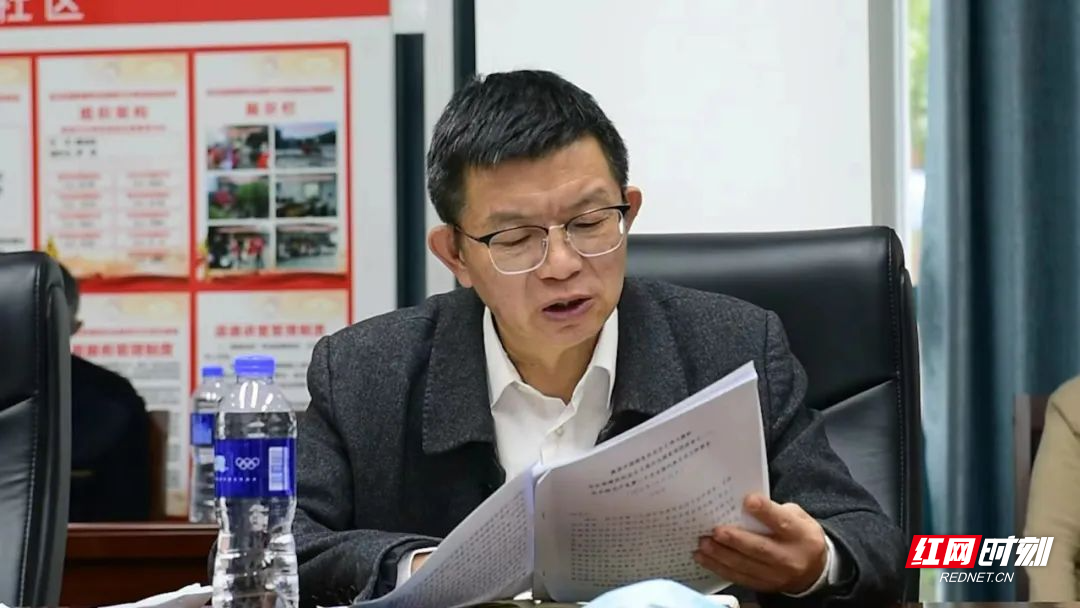 Cao Wuhai said that we should fully understand the significance of studying, publicizing and implementing the spirit of the 20th CPC National Congress. The 20th CPC National Congressis a very important meeting held at a critical moment when the whole Party and the people of all ethnic groups are embarking on a new journey of building a socialist modern country in all respects and marching towards the two Centenary Goal. All overseas Chinese federation in the city should improve their political positions, effectively integrate their thoughts and actions into the arrangements and deployment of the Party Central Committee, and take the study, publicity and implementation of the spirit of the 20th CPC National Congress as the first benchmark to test the political judgment, political understanding and political executive force of overseas Chinese federation cadres.

Cao Wuhai stressed that we should quickly mobilize and systematically promote the study, publicity and implementation of the overseas Chinese community in the city, further play the role of the bridge and link of the overseas Chinese federations at all levels, mobilize the vast number of returned overseas Chinese and their relatives, constantly strengthen the great unity of the Chinese people at home and abroad, to form a strong joint force to realize the Chinese Dream together, and make new and greater contributions to the overseas Chinese community around the realization of the Chinese Dream of the great rejuvenation of the Chinese nation.