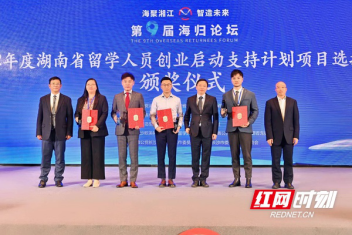 The forum Site

Overseas returnees come to Hunan for development, and the future is very promising. On November 4, the 9th Overseas Returnees Forum ended successfully in Changsha. Hu Xusheng, vice chairman of the Hunan CPPCC and chairman of the Zhigong Party Provincial Committee, attended the meeting.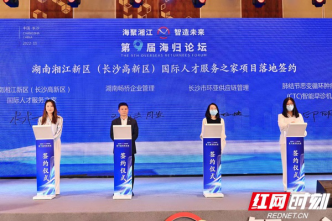 Project contract ceremony.

This returnees forum aimed to build three platforms including a platform for strategic advice and suggestions focusing on the provincial party committee and provincial government's "innovation leading, opening up and rising" strategy; a platform for attracting talents and to serve the needs of Hunan talents, and a platform for promoting the innovation and entrepreneurship of returnees, with a higher standing, more practical content, and better results.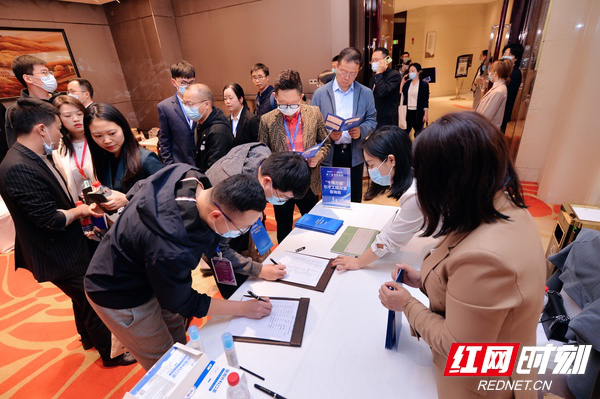 Talent signing site.

During the forum, a series of activities were held, such as "Online Recruiting", "Overseas Returned Talents in Xiaoxiang(Hunan)", "Open Talk on Revitalizing Hunan Overseas Returnees", and "Overseas Returned Talents Communication Conference", which achieved fruitful results. 20 support projects were started for overseas students to start their businesses; and through investigation and negotiation, 22 employers and 75 overseas returnee Doctors reached employment intentions, and 5 roadshow projects were successfully signed.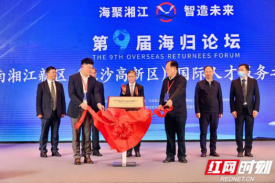 The unveiling Ceremony.

The unveiling ceremony of Hunan Xiangjiang New Area (Changsha High-tech Industrial Zone) International Talent Service Home was also held during the forum. It is reported that the international talent service home of Hunan Xiangjiang New Area (Changsha High-techIndustrial Zone) is located in Haimeng Island Innovation Community, covering an overall area of more than 1800 square meters. It will establish expert database, project database, talent database and other information resources, provide talent introduction, evaluation, docking and other services, and show the industrial atmosphere and living environment of Hunan Xiangjiang New Area (Changsha High-techIndustrial Zone) to overseas talents. And to provideone-stop service information for the introduction and service of overseas high-level talents through online platform, this will make Hunan a new entrepreneurial paradise for overseas returnees.

Over the past eight years, the returnees forum has grown from scratch, and has become a bright business card for Hunan to recruit talents. In recent years, the Overseas Returnees Forum has guided the vast number of overseas returnees to Hunan for employment and entrepreneurship, serving the economic and social development of Hunan. Since the fifth forum, more than 400 overseas returnee Doctors have been invited to participate in activities, and 53 people of them found their jobs, 135 people signing agreements of intent, and 26 projects settling in Hunan.