The 2022 Report on Tourism Competitiveness of China's Counties and County-level Cities was released by a think tank and Beijing Zhongxin Urban Planning and Design Institute recently. China's top 100 counties and county-level cities in terms of comprehensive tourism competitiveness and tourism development potential were announced. Hunan's Fenghuang County, Ningxiang county-level city, Jishou City, and the other four counties and county-level cities were shortlisted for tourism competitiveness. Yanling County and the other five counties and county-level cities were selected for their tourism development potential.

The evaluation covers 1,866 counties and county-level cities (districts are not included) in the Chinese mainland.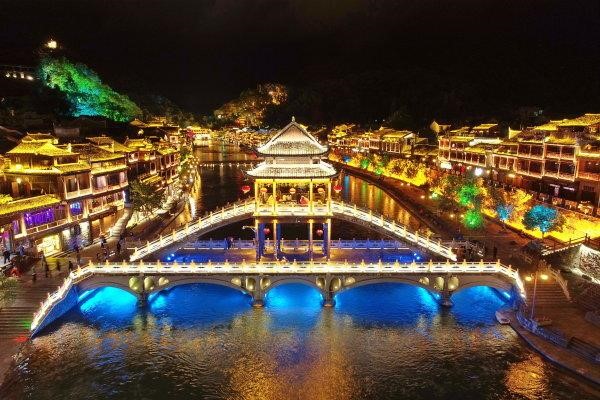 Fenghuang Ancient Town.

Photo by Tong Di

This year Fenghuang County ranked 16th nationwide and 1st provincewide. It made the list of China's top 100 counties and county-level cities in terms of tourism competitiveness for three consecutive years since 2020. In recent years, Fenghuang has implemented the five programs of upgrading Fenghuang Ancient Town, developing Miao villages, improving services, carrying out marketing promotion and pursuing integrated development and ten iconic projects on the upgrading and transformation of cultural tourism. The county has improved five tourism services systems and tourism facilities. A "three-dimensional tourism transportation service network" of highways, high-speed rail, aviation and maglev has been formed. The tourism brand "Splendid Fenghuang" is famous at home and abroad. Since the beginning of this year, Fenghuang has made remarkable achievements. The county has accelerated the upgrading of cultural tourism industry and made all-out efforts to build Fenghuang Ancient Town into a national 5A-level tourist attraction, a domestically and internationally famous tourist destination, and a model integrating cultural and tourism development.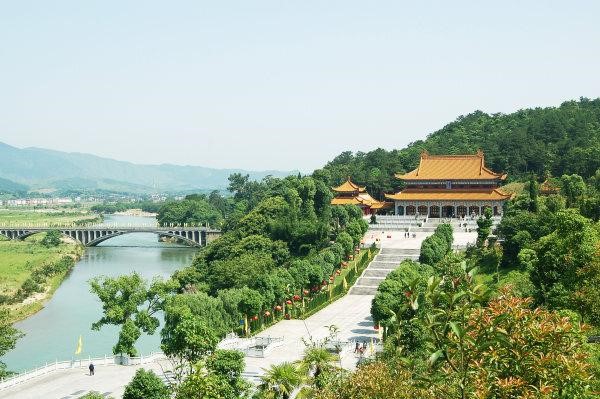 Emperor Yandi's Mausoleum Scenic Area in Yanling County.

Photo by correspondent

Yanling County is rich in tourism resources. It has a number of rural tourism sites, including a national 5A-level scenic area—Emperor Yandi's Mausoleum, two national 4A-level scenic areas—Shennong Valley National Forest Park and Museum for Red Army's Slogans, a national 3A-level scenic area—Yunshang Courtyard, and a national key rural tourism village—Mihua Village. Since it was selected as one of China's first batch of demonstration zones for all-for-one tourism, Yanling has made overall planning to integrate its tourism resources with urban areas of the county as the core and surrounding travel routes as the link, so as to build itself into a land for ancestor worshiping and blessing, wellness, and red or revolutionary-themed experience. These efforts will help shift the focus of tourism from scenic areas to the entire county.