The 6th China (Jianghua) Yao Medicine Festival was held in Jianghua Yao Autonomous County in Yongzhou between June 20 and 22, during the Dragon Boat Festival.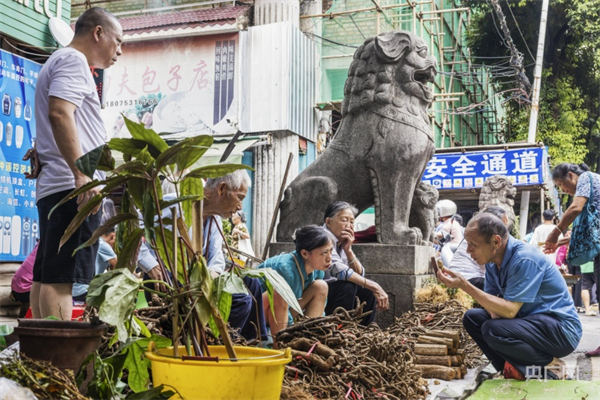 People purchase medical herbs at a market. (Photo/Li Zhonglin)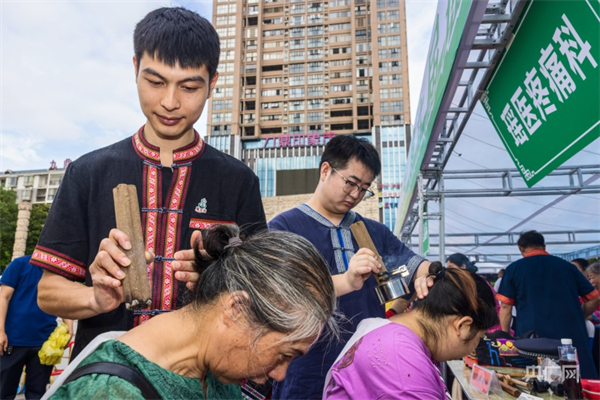 Yao doctors give cupping therapy to people. (Photo/Li Zhonglin) 

The three-day event included volunteer diagnosis by pharmacists, experts and Yao doctors; tasting homologous food and medicine; Yao medical product fair; Yao medicine academic exchange; and, Yao medicine appropriate technology trainings. These activities helped demonstrate the mysterious Yao medicine in an all-round way.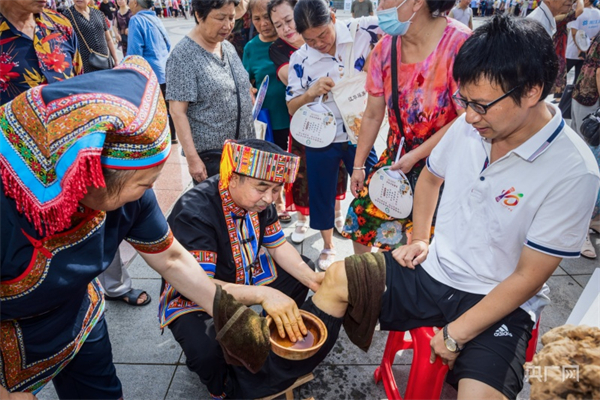 A person receives a foot bath with Yao medicine. (Photo/Li Zhonglin)
A kid receives free diagnosis by an old Yao doctor. (Photo/Li Zhonglin)