On July 24, the 2023 interview travel of overseas Chinese media was ongoing. The theme was "Follow the Chinese dream, and live a happy life in Hunan". It was directed by the All-China Federation of Returned Overseas Chinese, hosted by Hunan Overseas Chinese Federation and Hunan Overseas Chinese Association. 18 overseas Chinese journalists coming from France, German, the UK, Spanish, Canada, America, Argentina, Malaysia and other countries and regions, together went deep into Changsha. They visited the Songdan Chinese Character Art Museum, Changsha Chutian Science & Technology Co., Ltd, Tanhe Ancient City and then Tanheli National Archaeology Heritage Park.

Songdan Chinese Character Art Museum is located in Guitang River Ecological Park in Yuhua District, Changsha. It is the first Chinese character art museum in China, combining educational study, cultural exchange, collection and service. It is also a public service platform which provides an opportunity to the world to learn Chinese character art and Chinese culture. "Each Chinese character is alive, so any extra or missing stroke will turn a Chinese character into another one." Song Dan, the head of this museum, introduced the museum for the journalists from overseas Chinese media. "It is a treasure passed down from our ancestors. We need to study, protect, showcase, pass down and promote it."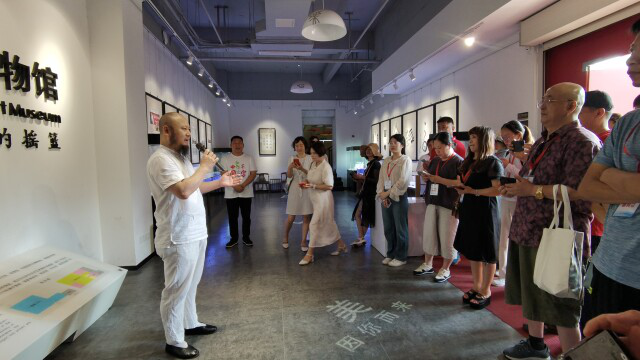 Pieces of distinctive works of Chinese character are showcased in the museum. Close observation and reading allowed the journalists from overseas Chinese media to feel the charm of Chinese characters. Under the guidance of Song Dan, Huang Meishun, a Spanish journalist from La Voz China finished printing the Chinese characters of "好好学习,天天向上" (study hard and make progress every day). She loved her work so much that she shared this experience on the website of CHNM instantly.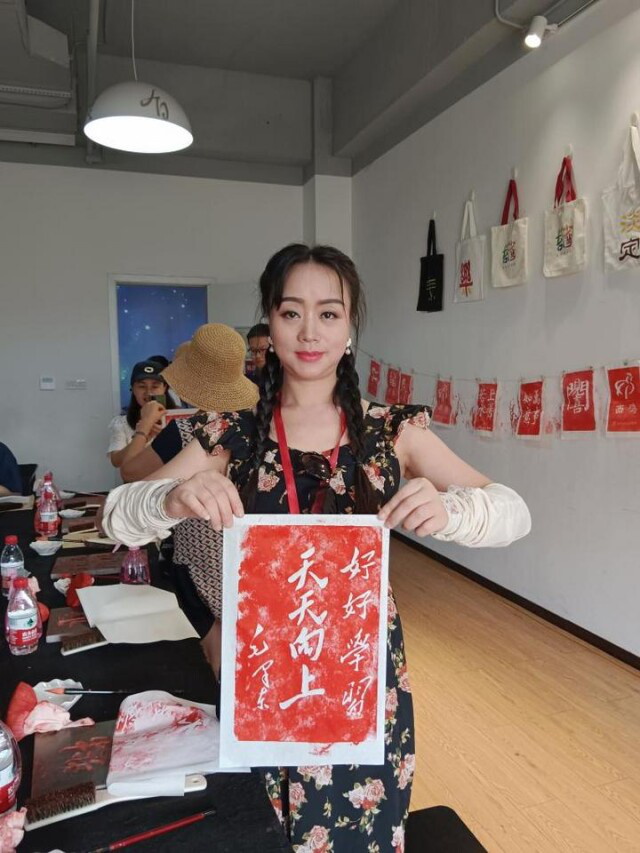 Then, they came to Huangcai Village, Huangcai Town, Ningxiang County, watched a spectacular song-and-dance performance Eternal Love in Tanhe and impressed by the brilliant Tanhe Culture, and visit Tanheli National Archaeology Heritage Park. Tanheli Site is the only one ancient city site of the Shang-Zhou period in Hunan Province. Over the past 3000 years, it has unearthed over 2,000 pieces or sets of cultural relics, particularly The Four Sheep Square Pot and Da He ding, whose discovery is significant to the study of Hunan's history, the bronze culture in northern China and the formation of early nations and societies. Tanheli National Archaeology Heritage Park have provided years of high-quality service for overseas Chinese from America, Russia, Japan, South Korea, Thailand and other countries to learn and study local culture. Through colorful series of events, we can promote Chinese culture and improve its international influence. In 2020, it was awarded as "The cultural exchange base in Hunan Province for overseas Chinese".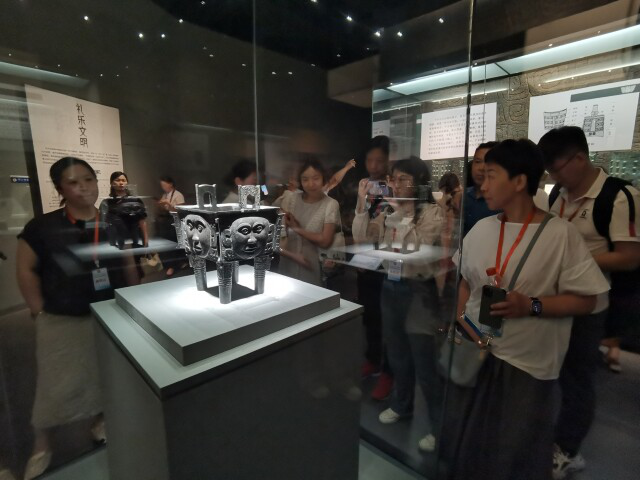 After visiting Tanheli National Archaeology Heritage Park, Li Qiaohong, the associate editor of the website of overseas Chinese in Italy, promptly wrote the article attached with 11 pieces of photos of the park, and posted them on the website. The article was titled "Visit Tanheli National Archaeology Heritage Park, and explore the bronze culture in the Shang-Zhou period", in which Li shared his experiences and feelings with overseas Chinese in Italy. It quickly garnered more than 6,000 hits after 4 hours of its release.