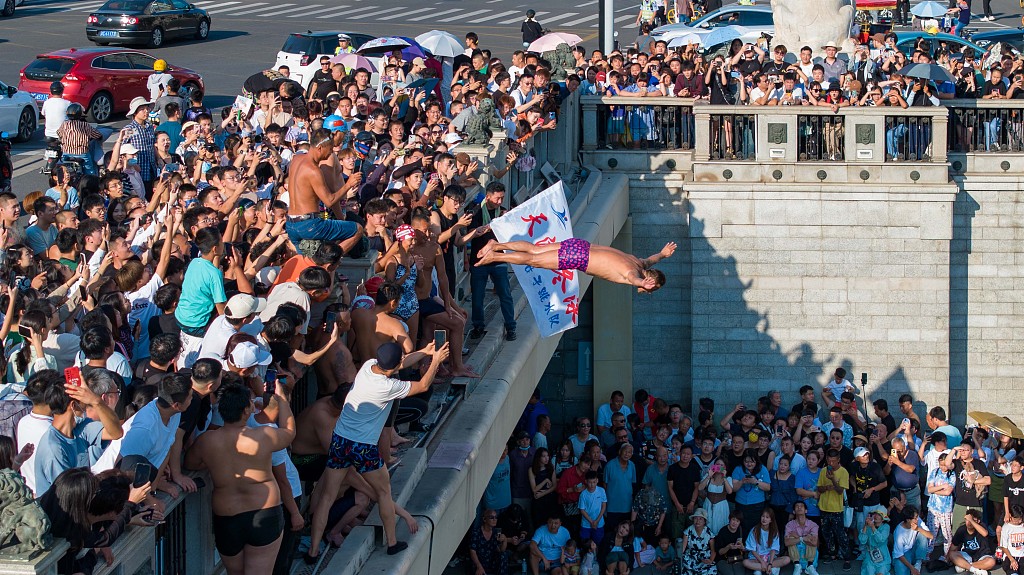 A photo taken on August 28, 2023, shows a man diving into the Haihe River in front of crowds of onlookers in Tianjin, China. /CFP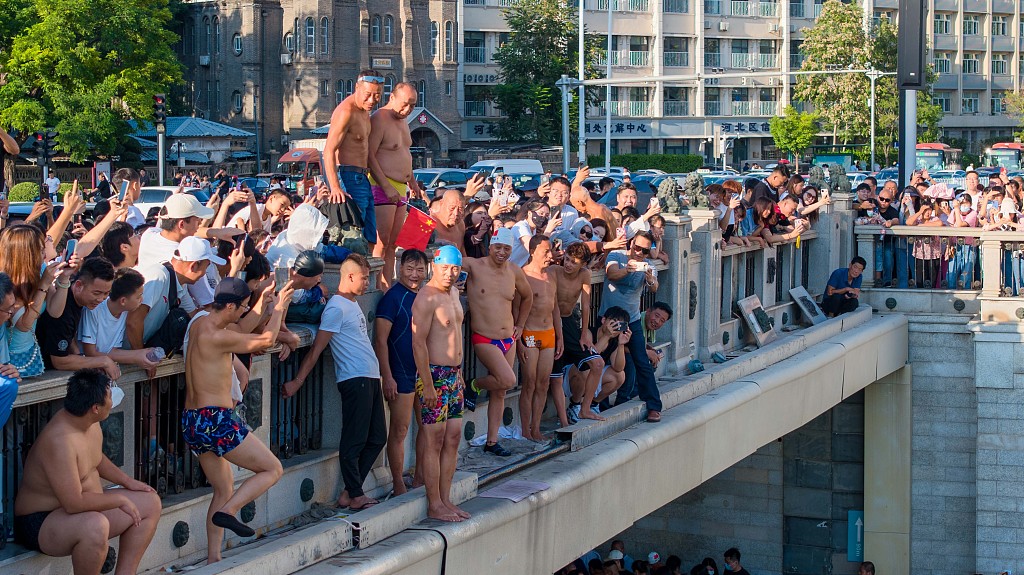 A photo taken on August 28, 2023, elderly men ready to dive into the Haihe River in front of crowds of onlookers in Tianjin, China. /CFP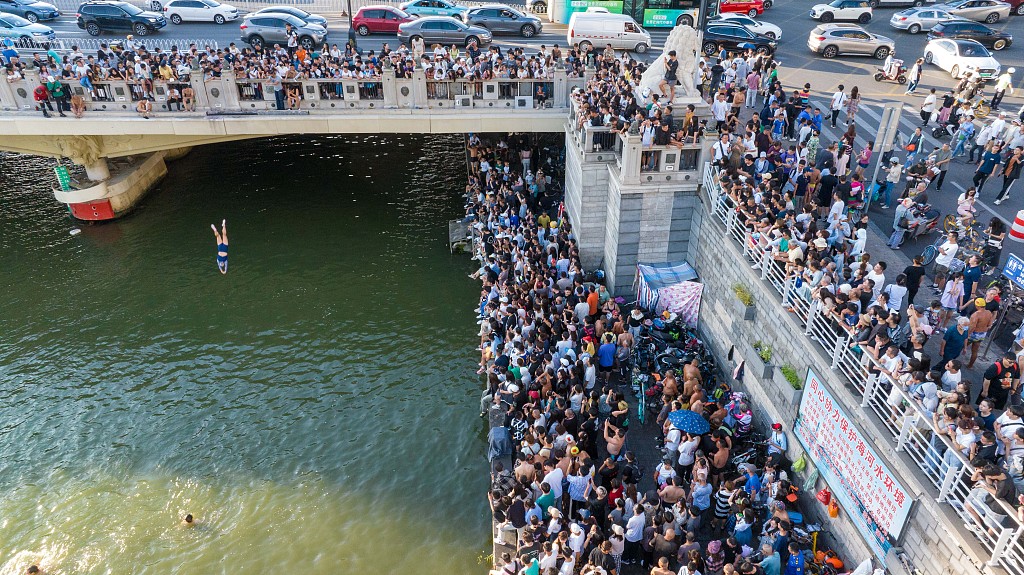 A photo taken on August 28, 2023, shows a man diving into the Haihe River in front of crowds of onlookers in Tianjin, China. /CFP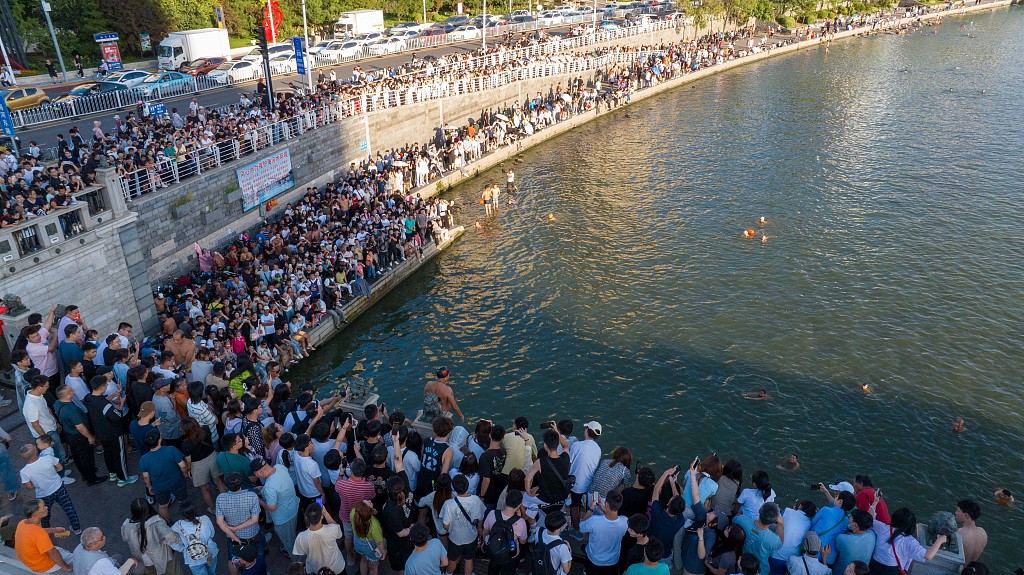 A photo taken on August 28, 2023, shows a man diving into the Haihe River in front of crowds of onlookers in Tianjin, China. /CFP

Recently, a group of elderly men and women from Tianjin caused a stir online as they showcased their diving prowess in the Haihe River. Some of the elderly men even performed warm-up movements before waving to the onlookers and diving in, displaying graceful postures. Some netizens humorously remarked that the elderly men's diving had become a "6A-level attraction" in Tianjin.

The Haihe River flows from west to east through the city of Tianjin, serving as a key transportation hub, a source of water for industrial and agricultural production, as well as supporting an ecological tourism scenic area. The divers are located mainly in the core urban areas, concentrated around the Shizilin Bridge and Beian Bridge.