The 2023 World Computing Conference kicked off in Changsha, central China's Hunan Province, on Friday.

The conference, with the theme of "Calculating the World to Create A New Era-New Changes in the Computing Industry", was organized by the Hunan provincial government and the Ministry of Industry and Information Technology.

Apart from the opening ceremony and the opening forum, 13 thematic activities, competitions, and exhibitions will take place during the conference.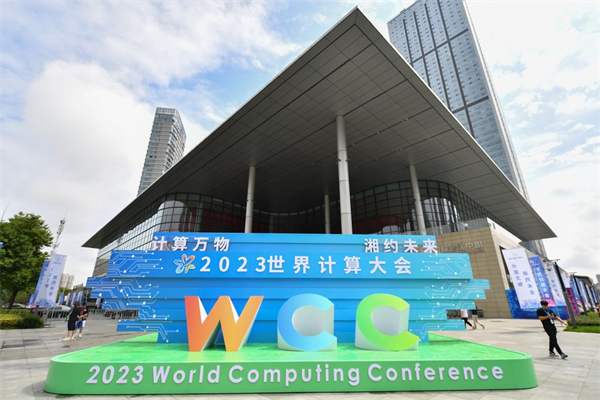 This photo taken on Sept. 15, 2023 shows the exterior view of the venue for the 2023 World Computing Conference in Changsha, central China's Hunan Province. (Xinhua/Chen Zeguo)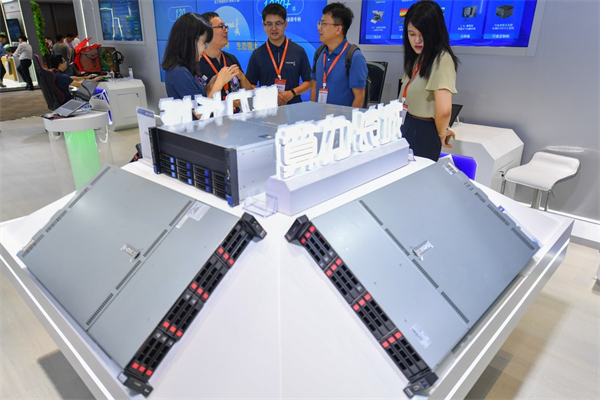 Visitors learn about AI servers during the 2023 World Computing Conference in Changsha, central China's Hunan Province, Sept. 15, 2023. (Xinhua/Chen Zeguo)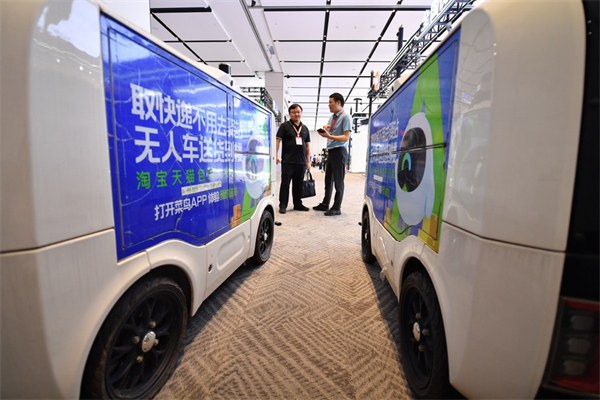 Visitors learn about unmanned delivery vehicles during the 2023 World Computing Conference in Changsha, central China's Hunan Province, Sept. 15, 2023. (Xinhua/Chen Zeguo)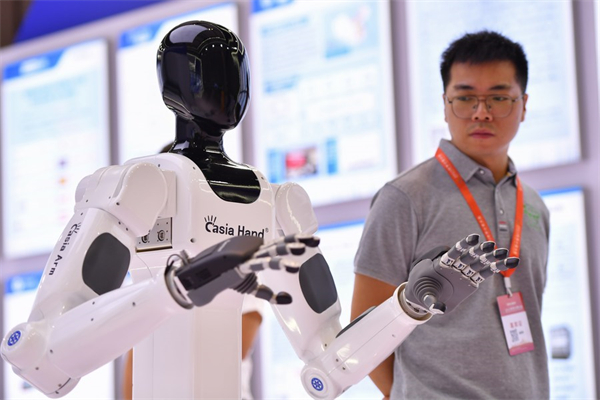 A visitor learns about a service robot during the 2023 World Computing Conference in Changsha, central China's Hunan Province, Sept. 15, 2023.  (Xinhua/Chen Zeguo)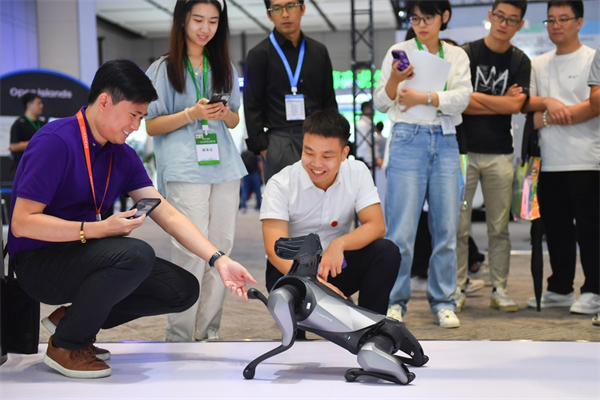 Visitors interact with a robot dog during the 2023 World Computing Conference in Changsha, central China's Hunan Province, Sept. 15, 2023. (Xinhua/Chen Zeguo)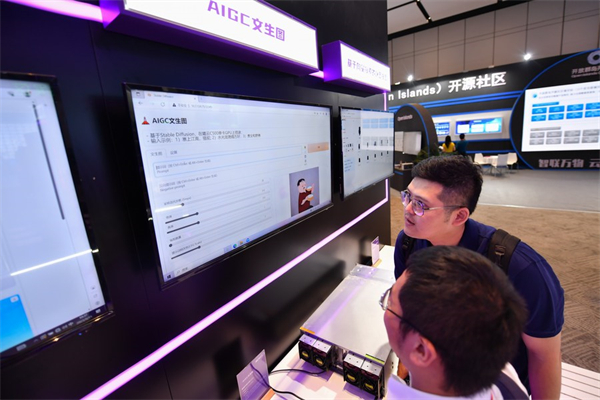 Visitors learn about AIGC during the 2023 World Computing Conference in Changsha, central China's Hunan Province, Sept. 15, 2023. (Xinhua/Chen Zeguo)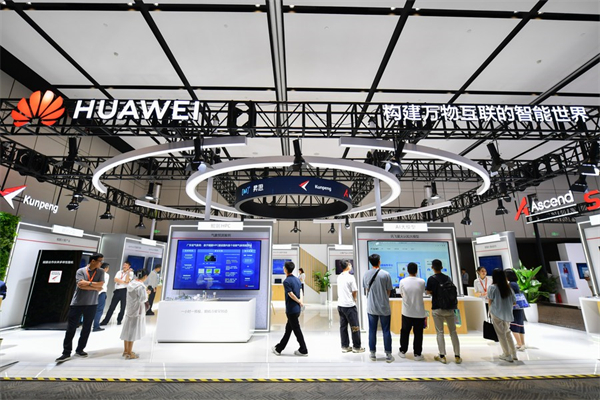 This photo taken on Sept. 15, 2023 shows the booth of Huawei during the 2023 World Computing Conference in Changsha, central China's Hunan Province. (Xinhua/Chen Zeguo)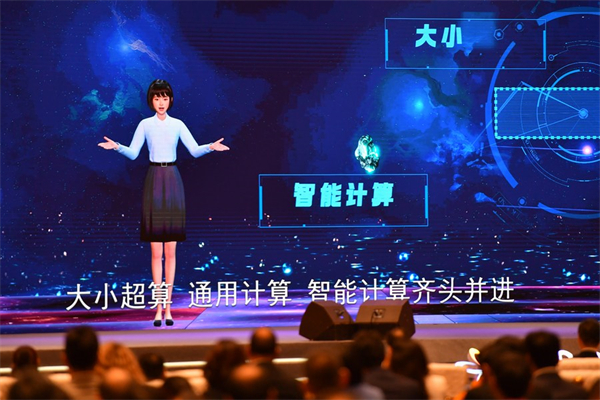 A virtual emcee introduces the 2023 World Computing Conference to audience at the opening ceremony of the 2023 World Computing Conference in Changsha, central China's Hunan Province, Sept. 15, 2023. (Xinhua/Chen Zeguo) 
A visitor learns about a computer, applied with immersion phase change liquid cooling technology, during the 2023 World Computing Conference in Changsha, central China's Hunan Province, Sept. 15, 2023. (Xinhua/Chen Zeguo)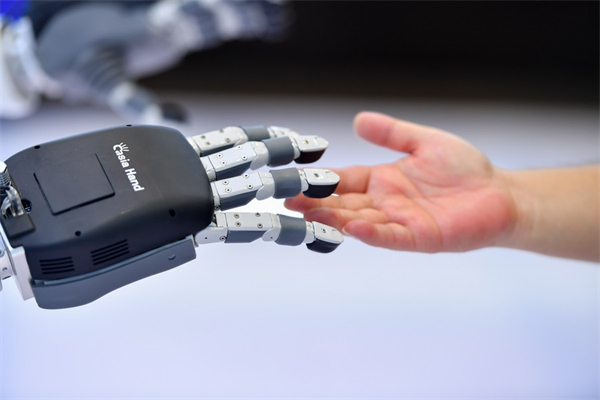 A visitor interacts with a service robot during the 2023 World Computing Conference in Changsha, central China's Hunan Province, Sept. 15, 2023. (Xinhua/Chen Zeguo)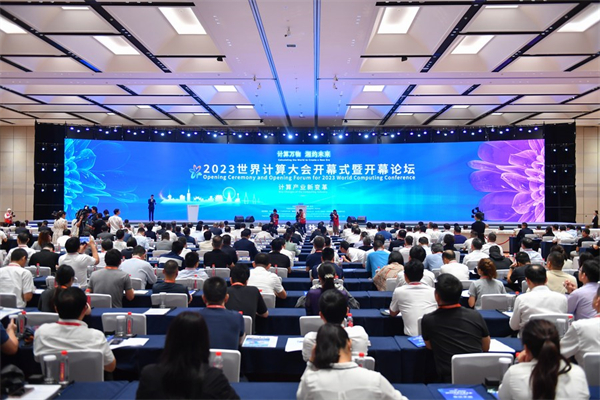 This photo taken on Sept. 15, 2023 shows the opening ceremony of the 2023 World Computing Conference in Changsha, central China's Hunan Province. (Xinhua/Chen Zeguo)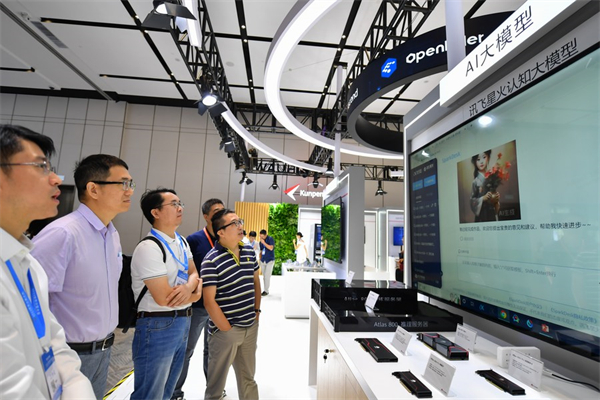 Visitors learn about the AI-powered large language model during the 2023 World Computing Conference in Changsha, central China's Hunan Province, Sept. 15, 2023. (Xinhua/Chen Zeguo)