Recently epidemic prevention and control measures have been optimized and more and more people have been recovered from COVID-19. As a result, the demand for medium- and long-distance trips during the New Year holiday recovered rapidly and trans-provincial and trans-city travel during the period reached a peak over the past year, according to an online platform on January 2.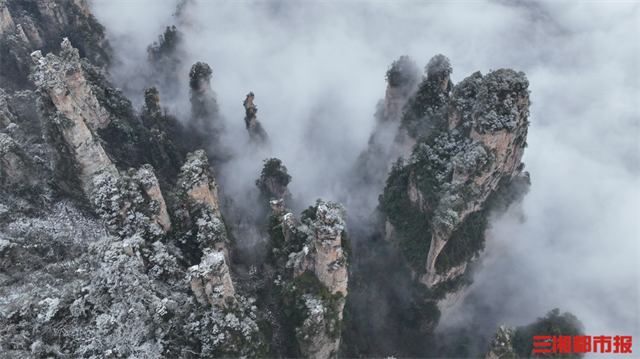 On January 1, 2023, amazing sea of clouds appeared in Tianzi Mountain Scenic Area, Zhangjiajie after continuous snowfalls. More than 4,000 people visited the Zhangjiajie National Forest Park to greet the New Year that day.

Photo by Zhang Hongtao

During the New Year holiday, 34% of intra-provincial travel bookings and 66% of trans-provincial ones were made. The top 10 tourist sources of Hunan Province were Guangdong, Zhejiang, Shanghai, Jiangsu, Jiangxi, Hubei, Beijing, Sichuan, Fujian and Hainan.

The top 10 popular tourist attractions were the Window on the World, Tianmen Mountain National Forest Park, Tongguan Kiln Ancient Town, Zhangjiajie National Forest Park, HB (Changsha) Film Town, Orange Isle, Changsha Dongqu (Animal Fun) Kingdom, Qianzhou Ancient Town, Gaoyiling Tourist Area, and Yueyang Tower.

The bookings of "micro holiday" starred hotels in Changsha increased 30% year-on-year. Popular tourist destinations for Hunan tourists included Hainan, Sichuan, Yunnan, Beijing, and Shanghai. Zhangjiajie's Tianmen Mountain, Changsha's Window on the World, Fenghuang Ancient Town, and Furong Town also became popular attractions.
A stunning fireworks show was staged at the Window on the World, Changsha on the evening of December 31, 2022. Tens of thousands of visitors came here to greet the New Year.

Photo provided by the Window on the World

The top 10 most popular tourist cities on the New Year's Eve were Shanghai, Beijing, Chengdu, Chongqing, Guangzhou, Hangzhou, Nanjing, Changsha, Shenzhen and Xi'an, according to Ctrip, a Chinese online travel agency giant. These cities also ranked at the forefront in night tour bookings.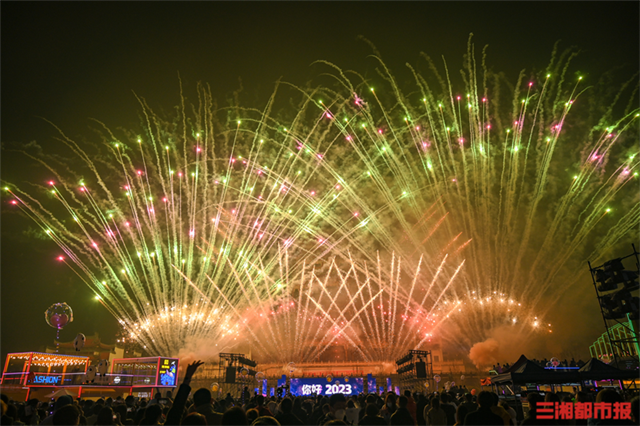 A New Year's Eve fireworks show was held at Wanlou-Youth Wharf, Xiangtan City on the evening of December 31, 2022.

In addition, outbound travel has seen a good start during this year's New Year holiday.