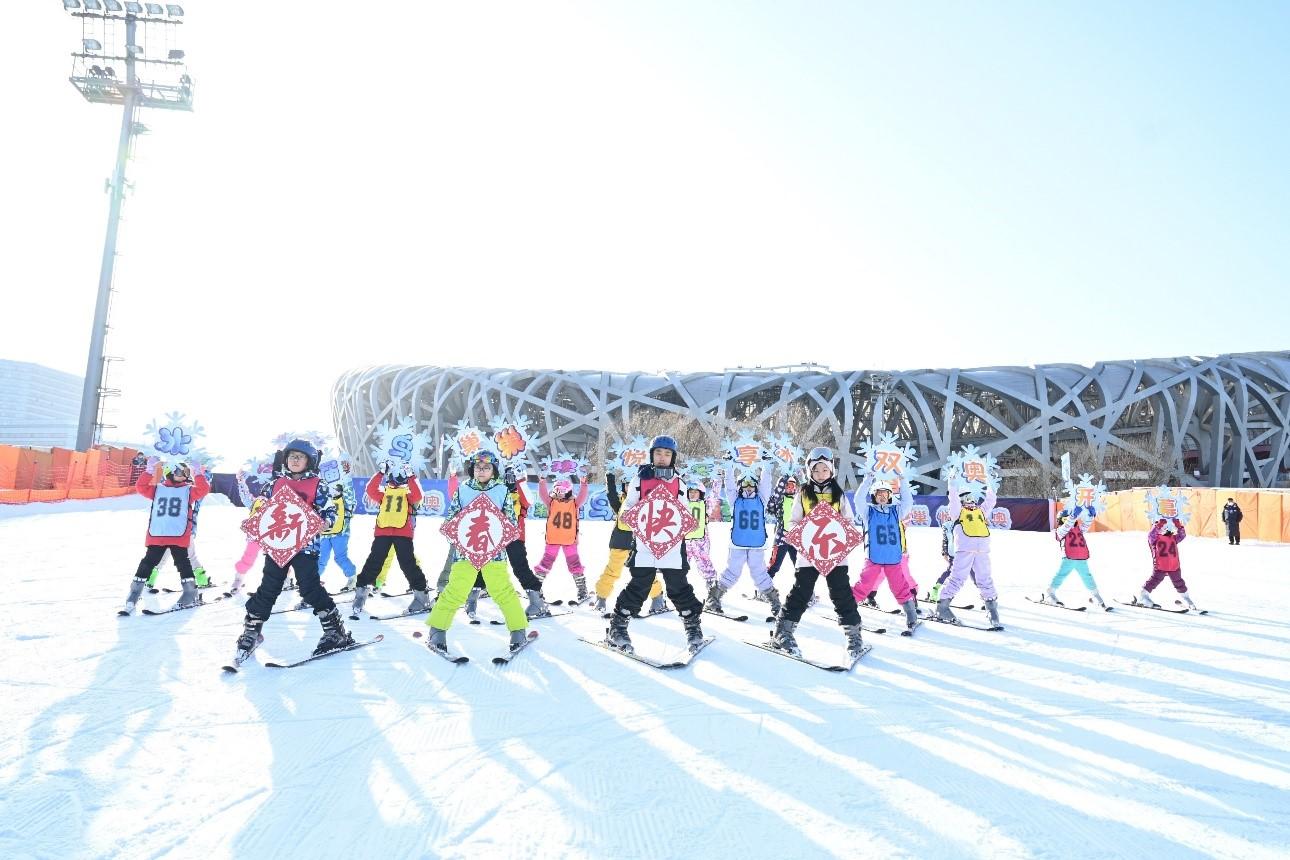 A group of children pose for a photo at the opening of an ice and snow sports carnival in front of the National Stadium ("Bird's Nest") in Beijing, Jan. 18, 2023. [Photo courtesy of Beijing State-owned Assets Management Co. Ltd.]

One year on from the Games, the venues of the Beijing 2022 Winter Olympics and Paralympics are being enjoyed by local residents and athletes, boosting ice and snow sports in China.

Since opening to the public, the National Stadium (Bird's Nest), National Aquatics Center (Ice Cube) and National Speed Skating Oval (Ice Ribbon) have received a total of 850,000 visits, according to Beijing State-owned Assets Management Co. Ltd., which operates the three venues.

The venues have hosted skating and curling competitions, winter camps, themed exhibitions and tourism programs to review highlights of the Games and attract more people to take part in ice and snow sports.

During the recent Spring Festival holiday, the three venues jointly launched combination tickets allowing visitors to experience the Olympic spirit and participate in various sports and cultural events, creating a new tourism model and helping boost the recovery of domestic consumption.

Committed to promoting winter sports, the venues also provide training to the public. For example, nearly 6,000 people have taken part in training sessions at the "Ice Ribbon" in events such as speed skating, short track speedskating and figure skating.

In addition, the venues have strengthened cooperation with domestic and foreign sports organizations in holding high-level competitions and providing services for professional training.

The National Aquatics Center has established strategic cooperation with the World Curling Federation and the Chinese Curling Association to jointly promote the development of curling in China and the sustainable use of the Games' legacy.

Thanks to the cooperation between the National Speed Skating Oval and the International Skating Union (ISU), an ISU Center of Excellence has been set up at the "Ice Ribbon," which is set to become an international communication and training center for the sport of skating.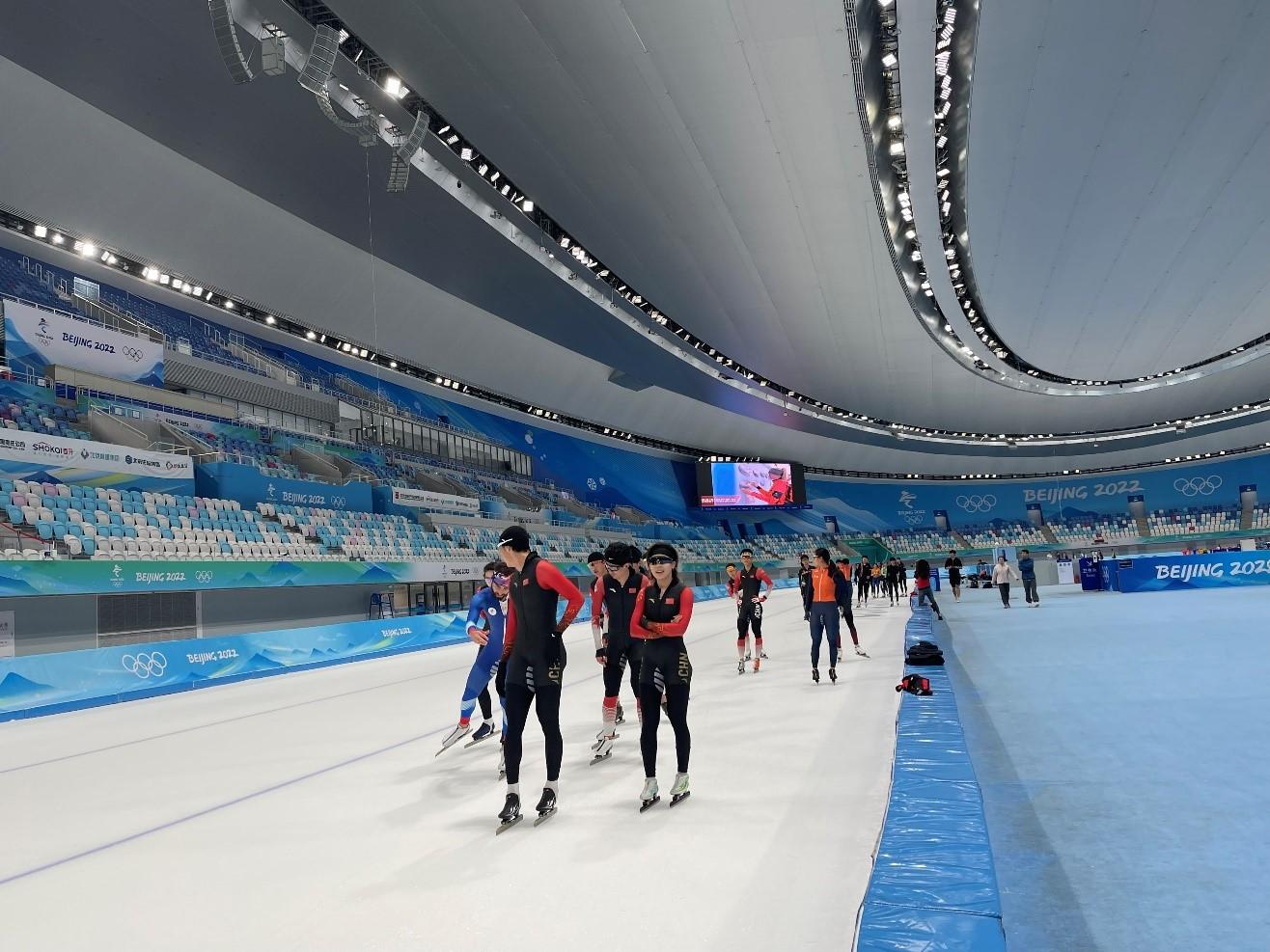 Athletes participate in the National Speed Skating Training Camp at the National Speed Skating Oval ("Ice Ribbon") in Beijing, Aug. 26, 2022. [Photo courtesy of Beijing State-owned Assets Management Co. Ltd.]