A freight flight fully loaded with 42 tons of grapes and plums from Chile arrived at the Changsha Huanghua International Airport at 22:24 on February 24, 2023.

This was first import of Chilean grapes and plums via Changsha airport, and also the first time that Hunan Province imported fresh fruits directly this year.

At about 1:00 the next morning, these fruits were available on the market after going through all the customs inspection and clearance processes.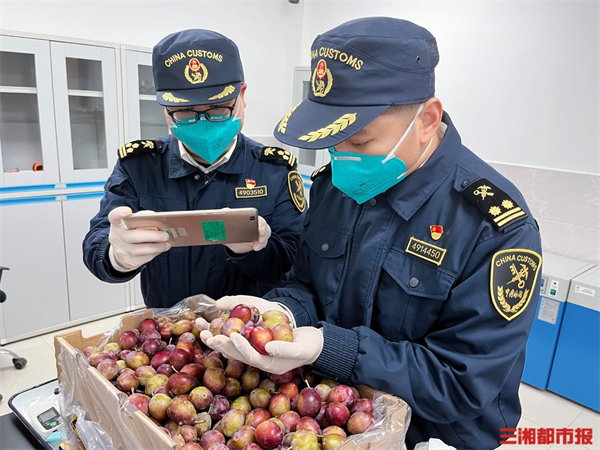 China has a large and established market for the fruits of Southern American countries such as Chile. However, there are no direct flights from Southern America to Changsha, while there are many from Africa. Beyond that, the Changsha-Addis Ababa air route has not been operated at full capacity. Therefore, a Southern America-Africa-Changsha fruit import route is suggested by importers, to make it easier for the Southern American fresh fruits to enter Changsha.

To meet the enterprises' demands and maximize the use of the flights, the Changsha Huanghua International Airport has linked up enterprises and airlines, and guided enterprises to rationalize and standardize their customs clearance procedures. Besides, the airport customs set up a special office and opened a 24-hour hotline to handle enterprises' clearance appointments, ensuring efficient customs clearance of fresh products.

The cargo flight from Southern America via Africa can transport fresh fruits to Changsha in only about 30 hours, helping ensure maximum fresheness upon arrival.