Washing rice, soaking, steaming... In the Yueyang Miluo Changle Sweet Wine Industrial Park, workers at the Miluo branch of Hunan Yuxiang Agricultural Technology Development Co. are completing sweet wine production process in an orderly manner. Sweet wine is a kind of Hunan traditional typical dessert wine made of rice. At the beginning of this year, Yuxiang Agriculture signed its first "overseas order", and this classic flavor, which is made by the ancient method of inheriting for thousands of years, will soon travel far and wide and renowned overseas.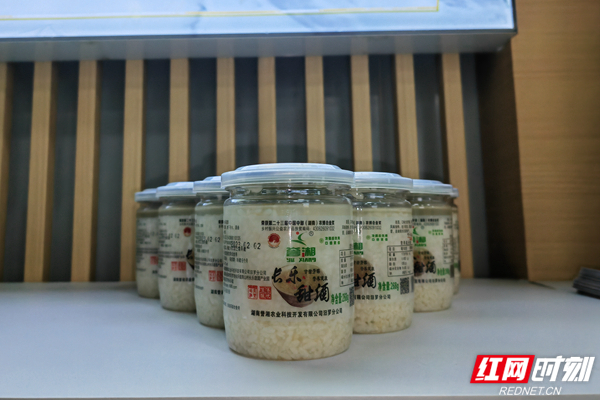 The flavor of sweet wine is a flavor that Chinese people will never forget. Xu Yingyang, a Miluo businessman who has been working in the Philippines for many years, tasted Yuxiang brand's instant sweet wine and speak highly of it. He saw a huge business opportunity in it. Through the matchmaking of Miluo City Federation of Industry and Commerce, the enterprises of the two sides hit it off at once. A strategic cooperation agreement was signed on the Lantern Festival, and the first batch of sweet wine will be shipped to the Philippines in mid to late March.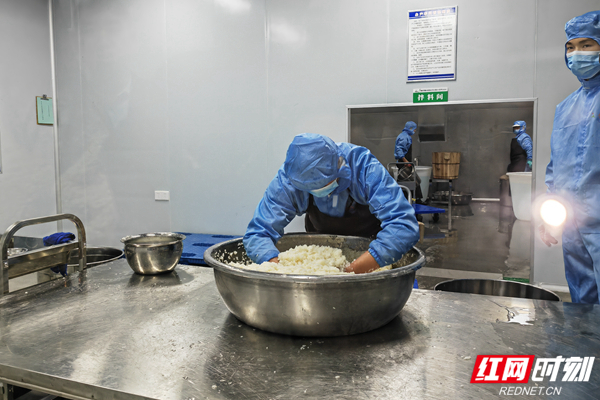 "The flavor of Changle sweet wine is unique." Yuan Xianbin introduced that local people areall experts in making Changle sweet wine, and the company will always insisted on using traditional brewing techniques to win market through their taste. Up to now, the company's first orders have exceeded 15 million yuan. And this time, the sweet wine was used not only as a stepping stone to open the overseas market, but also to give the enterprise more sufficient confidence to explore.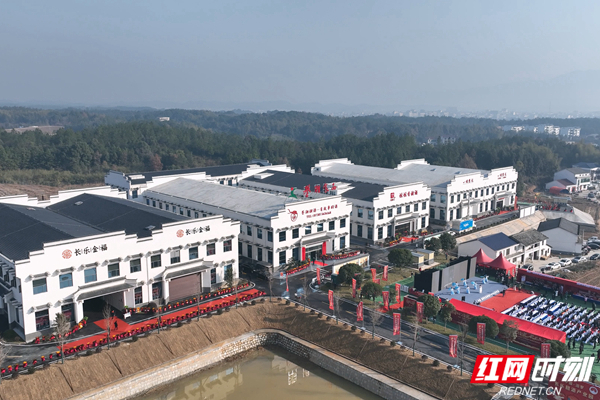 Aerial view of Changle Sweet Wine Industrial Park.

Photo by Hu Qing

As a nationally renowned sweet wine town, Changle Town is one of the first characteristic industrial towns in Hunan and a town of agricultural industrialization in Yueyang, with more than 300 sweet wine enterprises and workshops, driving the employment of 7,000 people in the surrounding area and an annual output value of 500 million yuan. At the end of last year, Changle Sweet Wine Industrial Park was completed and opened, housing a number of sweet wine production enterprises such as Hunan Yuxiang and Changle Jinfu.

"At present, we are actively connecting with exhibitions at home and abroad at the municipal and provincial levels." Yang Biao, a staff member of Miluo City Trade Promotion Council, said that this year, Miluo cuisine, represented by Changle sweet wine, will be expected to expand more overseas markets and help rural revitalization.

Chinese source: Rednet

Video reporter: Chen Minying

Translated by Rednet International Communication Center