The cultural tourism industry of Jishou City, Xiangxi Tujia and Miao Autonomous Prefecture sees a robust recovery after China optimized COVID-19 response measures. The first tourism development conference of Xiangxi was successfully undertaken by the city last year. The city decided to host its First Tourism Development Conference and the Ninth Drum Cultural Festival between Feb. 21 and 23 this year, aiming to further boost the high-quality development of Hunan's cultural tourism.

The opening ceremony of the First Tourism Development Conference of Jishou City and the Ninth Drum Cultural Festival was held at Qianzhou Ancient Town on the evening of Feb. 21. With the help of sound and lighting technologies, Jishou held art performances of the festival on the water stage at the riverbank of the Wanrong River for the first time. The performances were divided into three parts to showcase the charm of drum culture in an all-round way. With waters and mountains as the backdrop, the shows brought a large outdoor audio visual feast featuring drum culture to tourists.

The festival raised its curtain with Jiangzhou drum performances and Xiangxi dragon, lion and martial arts performances. Later on, nine domestic and international drum teams with different performing styles staged performances, including drum music of Beijing Jiumu Percussion Group; liuzi gongs and drums of Tujia ethnic group; foot juggling with drum; Shanxi gongs and drums; songs and dances; Jiangzhou drum music; long drum dance of Chaoxian ethnic group; and, exotic drum dances.

After water drum culture art performances, Jishou will host series activities including a summit forum of the First Tourism Development Conference of Jishou City; national costumes exhibition of border areas of Hunan, Hubei, Guizhou, and Chongqing; tours to core scenic areas; a large live-action show; and, fire dragon dance, an intangible cultural heritage item.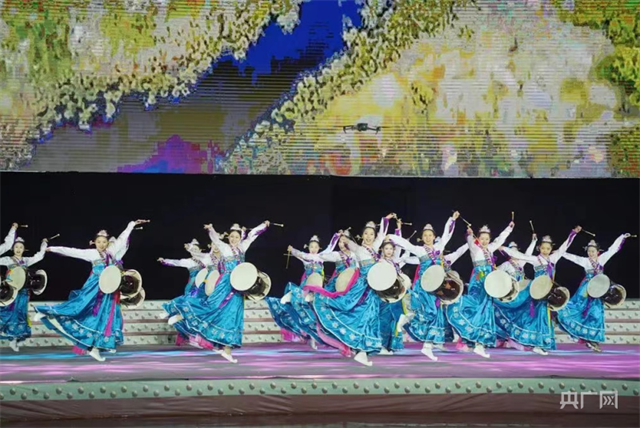 A drum cultural performance. (Photo/Xiang Tao, China National Radio)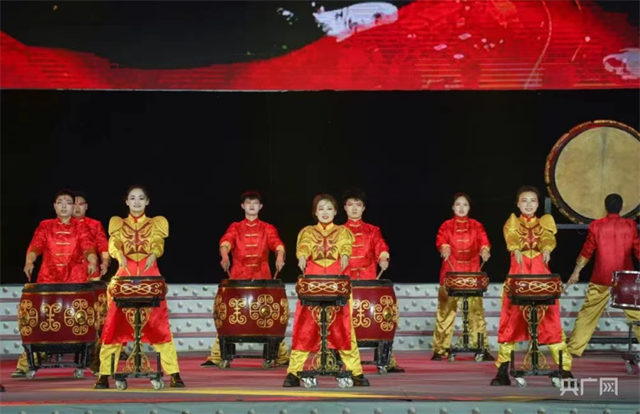 A drum cultural performance. (Photo/Xiang Tao, China National Radio)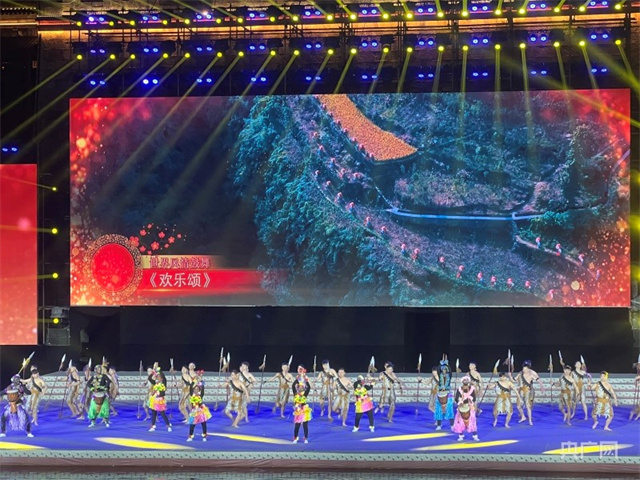 A drum cultural performance. (Photo/Xiang Tao, China National Radio)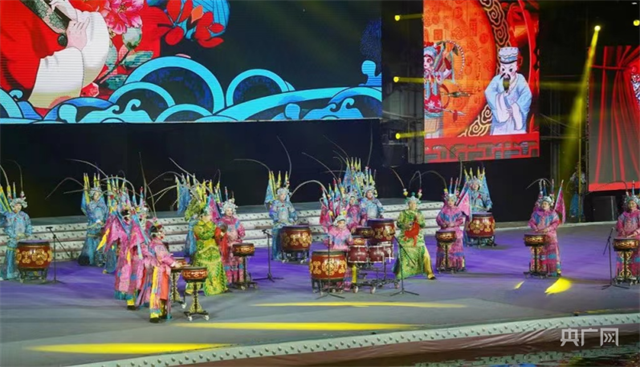 A drum cultural performance. (Photo/Xiang Tao, China National Radio)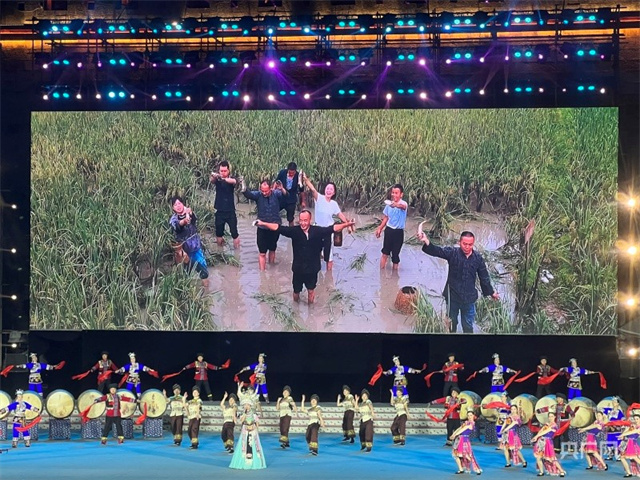 A drum cultural performance. (Photo/Xiang Tao, China National Radio)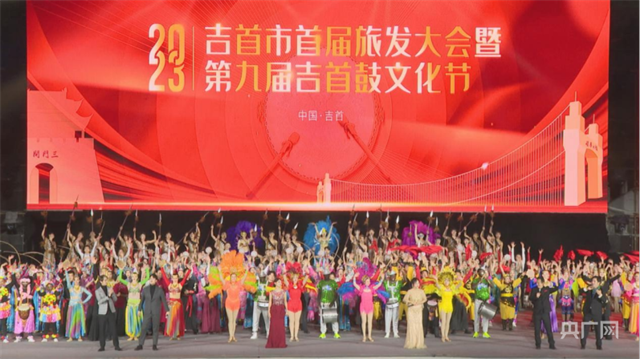 A drum cultural performance. (Photo/Xiang Tao, China National Radio)