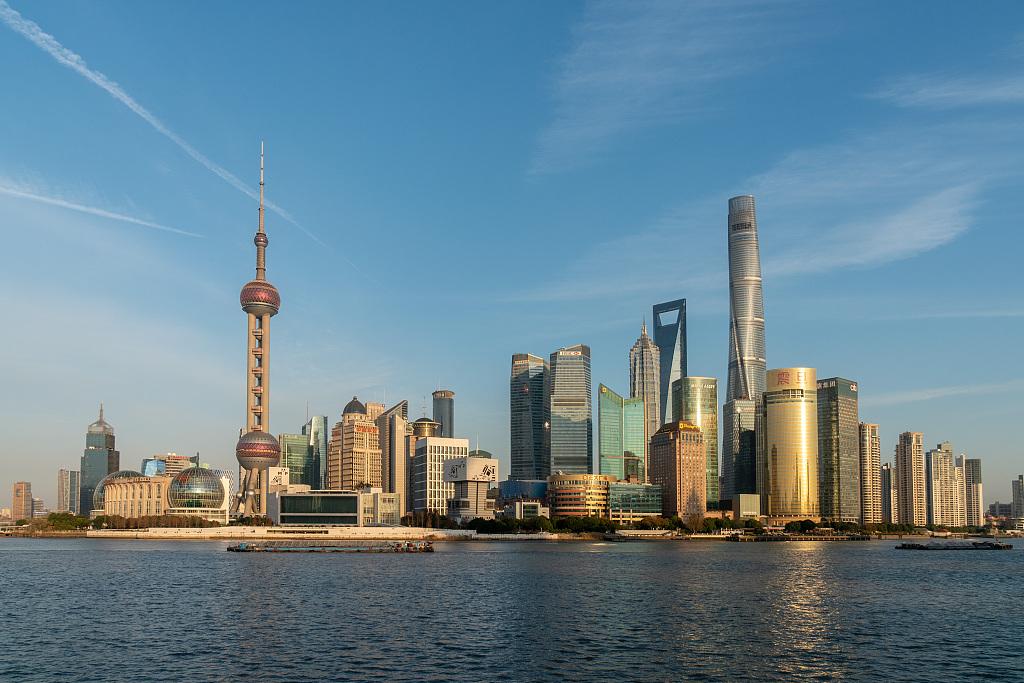 A photo shows the Lujiazui area of Pudong, Shanghai, east China, Dec. 20, 2022. [Photo/VCG]

China is well-positioned to attract foreign investment this year, despite an uncertain and unpredictable global outlook, said an official with the Association of Chartered Certified Accountants (ACCA).

Jordan Yu, head of ACCA China (mainland), told China.org.cn that the size of China's economy is a major factor in attracting foreign capital. "China is not only the second-largest economy and consumer market, but also the largest exporting nation worldwide — this scale is a key consideration for foreign-funded enterprises."

The global economy faces severe headwinds from inflation, low growth, rising interest rates and geopolitical turmoil, according to the Global Economic Conditions Survey: Q3 2022 by ACCA and the Institute of Management Accountants (IMA).

"In this context, investors need to look for good investment opportunities around the world. The report notes that the Asia Pacific region has not experienced the same surge in inflation as North America and Europe, and that the Chinese market will present more and better investment opportunities for global investors as the economy continues to recover," said Yu.

He noted that developed economies like Europe and the United States are reshaping their supply and industrial chains, making international competition for investment increasingly fierce.

However, "China's supply chain is heavily relied upon by ASEAN exporters and plays a major role globally," said Yu. "As Chinese companies increase their research and development capabilities, the appeal of the country's high-end manufacturing will grow."

Foreign direct investment (FDI) in the Chinese mainland, in actual use, expanded 6.3% year on year to 1.23 trillion yuan in 2022, according to the Ministry of Commerce.

The manufacturing industry saw FDI inflow increase by 46.1% year on year to 323.7 billion yuan in 2022, while that of hi-tech industries jumped by 28.3% compared with 2021, data from the ministry showed.

Other factors foreign-funded enterprises consider when investing in China include policy, the business landscape, the legal and regulatory environment, operating costs, and human capital, according to Yu.

The annual Central Economic Work Conference held in mid-December last year addressed the concerns of foreign-funded enterprises by highlighting the need to increase foreign trade and investment cooperation, he said.

The meeting proposed mechanisms to encourage a better environment for foreign investment and trade, including expanding market access and further opening the modern services industry, he noted.

Yu said a strong finance profession and sustainability experts are crucial for China's efforts to further attract and utilize foreign investment as foreign investors become increasingly focused on sustainability and social responsibility in the supply chain.

"Again, skills will be central to future growth and prosperity. Along with innovation for developing the sustainable business models of the future, China needs qualified finance professionals to create and support the investment framework and stakeholder engagement," he added.