Argentine Ambassador to China Sabino Vaca Narvaja and his family visited Longhui County in Hunan's Shaoyang City and celebrated the Chinese "Year of the Rabbit" together with local people on January 29 and 30, 2023, at the invitation of the China Council for the Promotion of National Trade.

Sabino Vaca Narvaja visited the Huxingshan Yao Township, Xiangjia Village in Yankou Town, and the studio of famous local singer Yuan Shuxiong. Here he appreciated spectacular sceneries in the Dahuayao Scenic Area and the folk customs of the Huayao people, tried his hands at Tantou New Year Painting, observed Longhui's rural revitalization achievements, and interacted with local performers.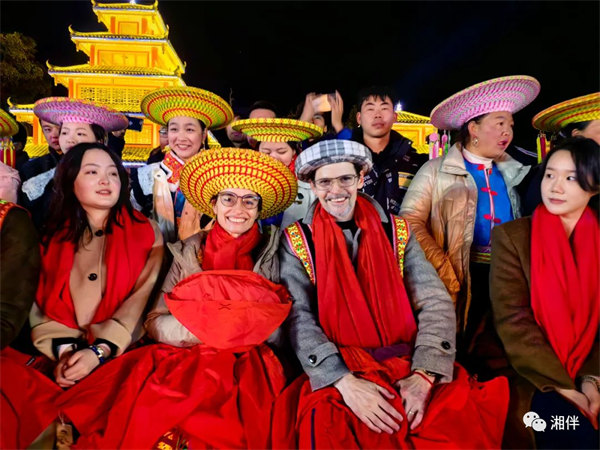 He toured the ancient woods in Chongmudang Village in Huxingshan Yao Township on the afternoon of January 29. After listening to the introduction of the ancient tablet of banning deforestation, which was set up in 1883, he was deeply impressed by local practices in ecological reservations for more than 100 years. He watched the performance of the Wuwa folk song, a national-level intangible cultural heritage item, and shook hands and took photos with the performers. He learned about Huayao cross-stitching, another national-level intangible cultural heritage item, and expressed admiration for the diligent Huayao people. At the Yaowang Ancient Village, he tasted lanmen alcohol (a local custom to welcome guests). On that night, he sang and danced together with tourists and local people around the bonfire, enjoying a fantastic night.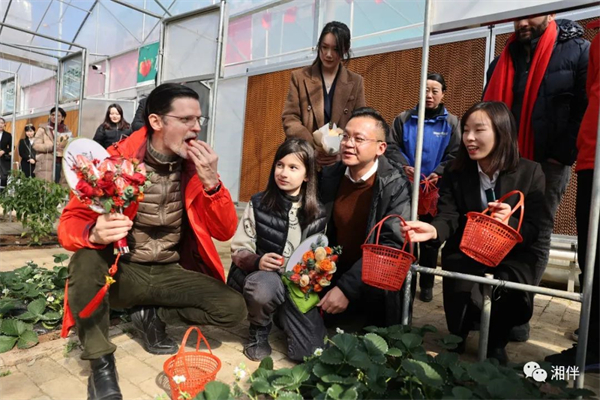 Sabino Vaca Narvaja tastes strawberries at the agricultural technology demonstration park.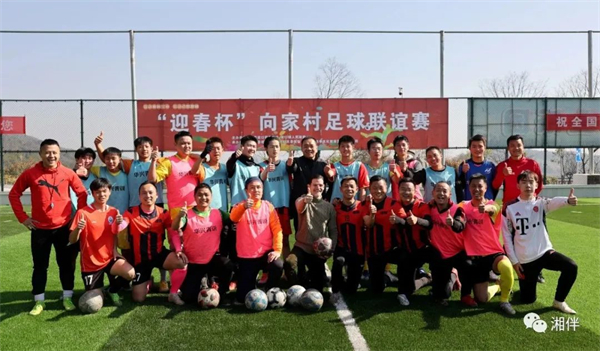 Sabino Vaca Narvaja takes a group photo with the farmer footballers at Xiangjia Village.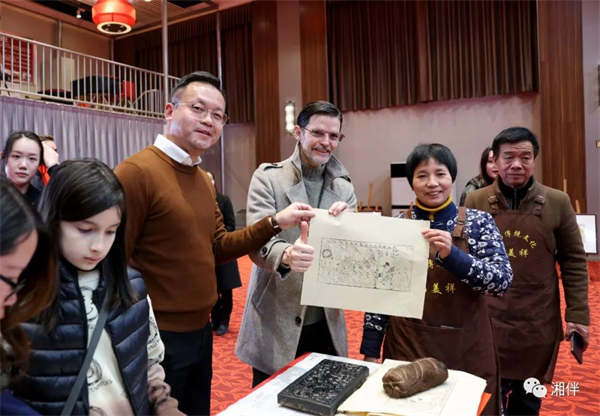 Sabino Vaca Narvaja tries his hands at Tantou New Year Painting.

On the morning of January 30, Sabino Vaca Narvaja went to the agricultural technology demonstration park in Xiangjia Village, Yankou Town. He tasted tomatoes and strawberries and observed rural revitalization progresses in Longhui County. At a football field in the village, he communicated and interacted with the footballers in training. At the Tantou New Year Painting display area, he listened to the introduction and tried his hands at this artistic technique, experiencing the traditional Chinese New Year.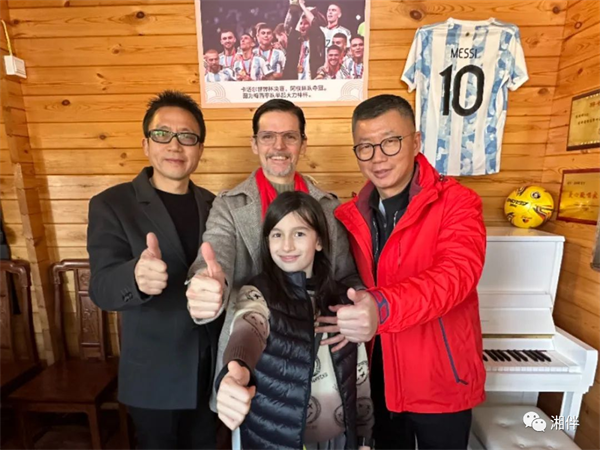 That afternoon, he called on Yuan Shuxiong at Yuan's music studio. He received a disc signed by Yuan and played the guitar while singing "Morning, Longhui". The music became a bridge of friendship between China and Argentina.

Sabino Vaca Narvaja marked that culture and music are universal. He expected to join hands with related authorities of China to boost folk culture and art exchanges. When the time is right, he would like to promote establishing friendship county-city relations between Longhui and an Argentine city and strengthening bilateral economic and trade contacts, to achieve win-win results.

On the morning of January 31, Sabino Vaca Narvaja and his family toured the Zhangjiajie National Forest Park. He was enchanted by the spectacular natural landscapes and distinctive folk customs. "I love Zhangjiajie! I will recommend Zhangjiajie to the Argentine people, and Lionel Messi ought to visit here!" He said with affection.

The following day, he visited the Zhangjiajie Cultural and Tourism Creative Industrial Park, experienced Tujia brocade making techniques, tasted Zhangjiajie vine tea, and made a sandstone painting by himself. Again, he was impressed by the intangible cultural heritages and thumbed up for distinctive Tujia culture.