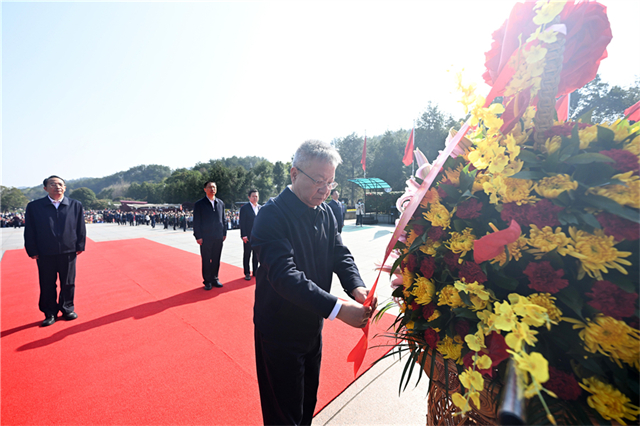 On March 15, Hunan Secretary Shen Xiaoming presented a flower basket to the Mao Zedong bronze statue. (Photo/Tang Jun, Hunan Daily)

Shen Xiaoming, secretary of the CPC Hunan Provincial Committee, visited Shaoshan and the Yuelu Academy on March 15, 2023. He reviewed the original aspiration and mission, paid tribute to revolutionary leaders, and showed great respect for Hunan culture.

He asked to study and implement the spirit of the 20th CPC National Congress and the national annual "Two Sessions"; implement President Xi Jinping's important speeches, directives, and instructions on Hunan Province; inherit and carry forward the revolutionary spirit and noble demeanor of Mao Zedong and other older generation revolutionaries; appreciate the profound cultural heritage of Hunan; pass on revolutionary traditions and heritage; promote Hunan culture; and, strive to develop Chairman Mao's hometown well.

Provincial leaders Xie Weijiang, Yang Haodong, and Qin Guowen attended.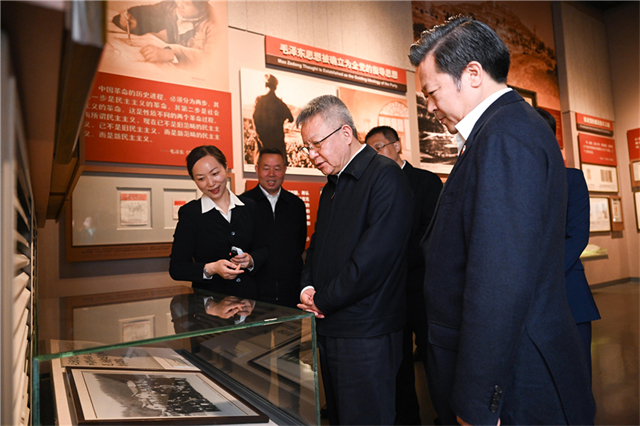 On March 15, Secretary Shen visited Mao Zedong Memorial Museum in Shaoshan. He listened carefully to the guide and learned about the exhibits. (Photo/Tang Jun, Hunan Daily)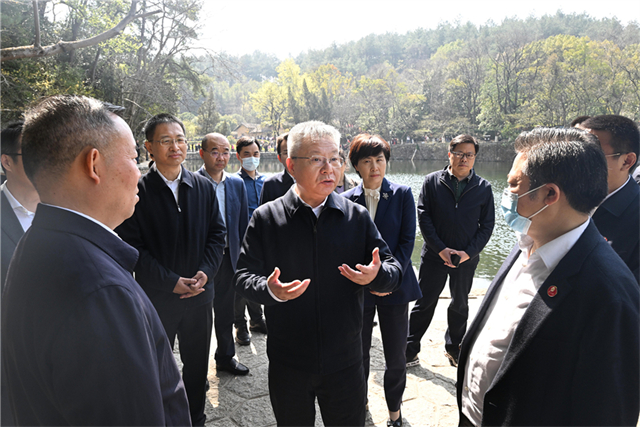 On March 15, Secretary Shen came to the Former Residence of Mao Zedong to learn about red or revolutionary culture and culture-tourism integration. (Photo/Tang Jun, Hunan Daily)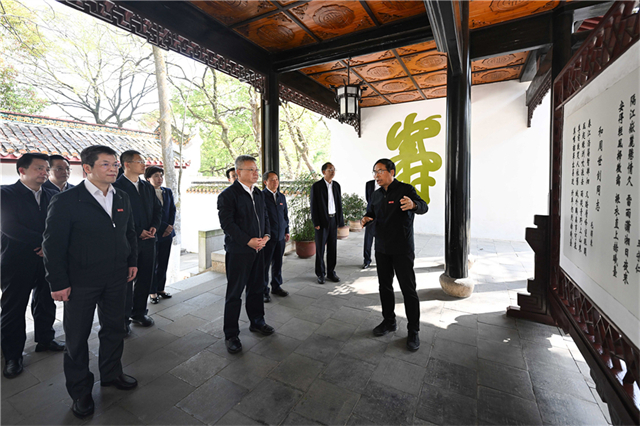 On March 15, Secretary Shen inspected the Yuelu Academy. (Photo/Tang Jun, Hunan Daily)

This article is from the Hunan Provincial Government www.enghunan.gov.cn.

Translator: Yu Jiangjiang

Chinese source: hunan.gov.cn