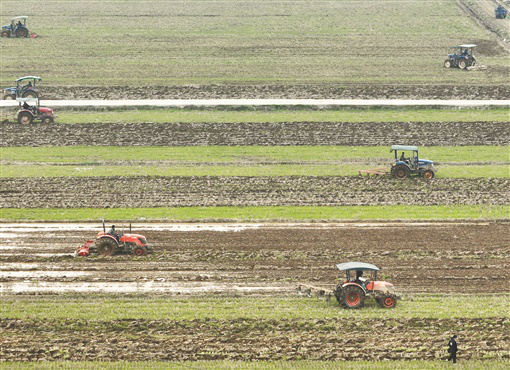 Agricultural machines tilling the land in Shiyan Village, Chunkou Town, Liuyang City.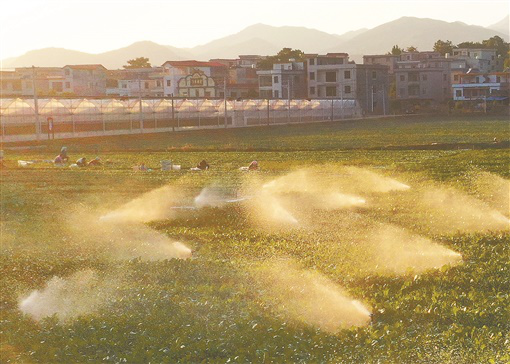 Irrigation equipment is working on sprinkler irrigation at the vegetable base in Xiache village, Jinping Town, Jiahe County.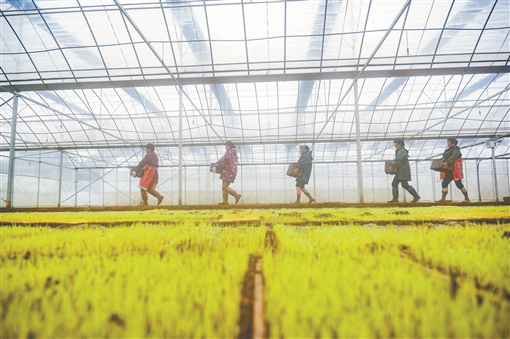 Farmers carry seedling trays in a seedling nursery in Zoumajie Town, Shuangfeng County.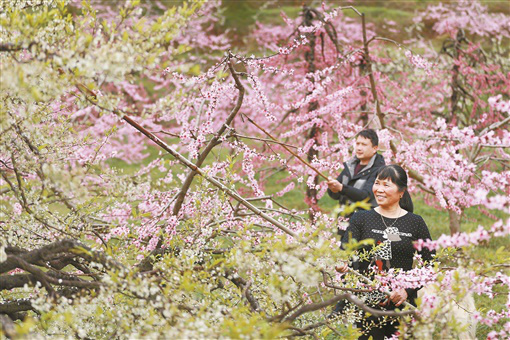 In the fruit orchards in Tongdao Dong Autonomous County, fruit farmers are doing spring management of fruit trees.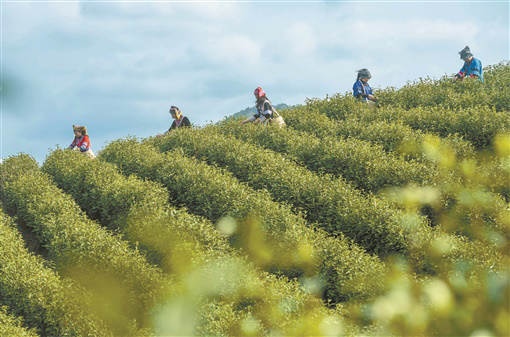 Tea farmers are picking tea in a tea garden in Jianghua Yao Autonomous County.

The plan of the year lies in the spring, the best scene of the year is villagers busy at farming on spring.

In the busy spring ploughing season, Hunan already deployed and mobilized farmers to actively seize the opportunity to use scientific, intelligent equipment and technology into the work of agricultural production.

Currently, agricultural machinery rumbles in the field, farmers talk and laugh in the greenhouse.... In spring, the vast Hunan land, depicts a impressive "Spring Busy Scene", which indicates the hope of a good harvest.