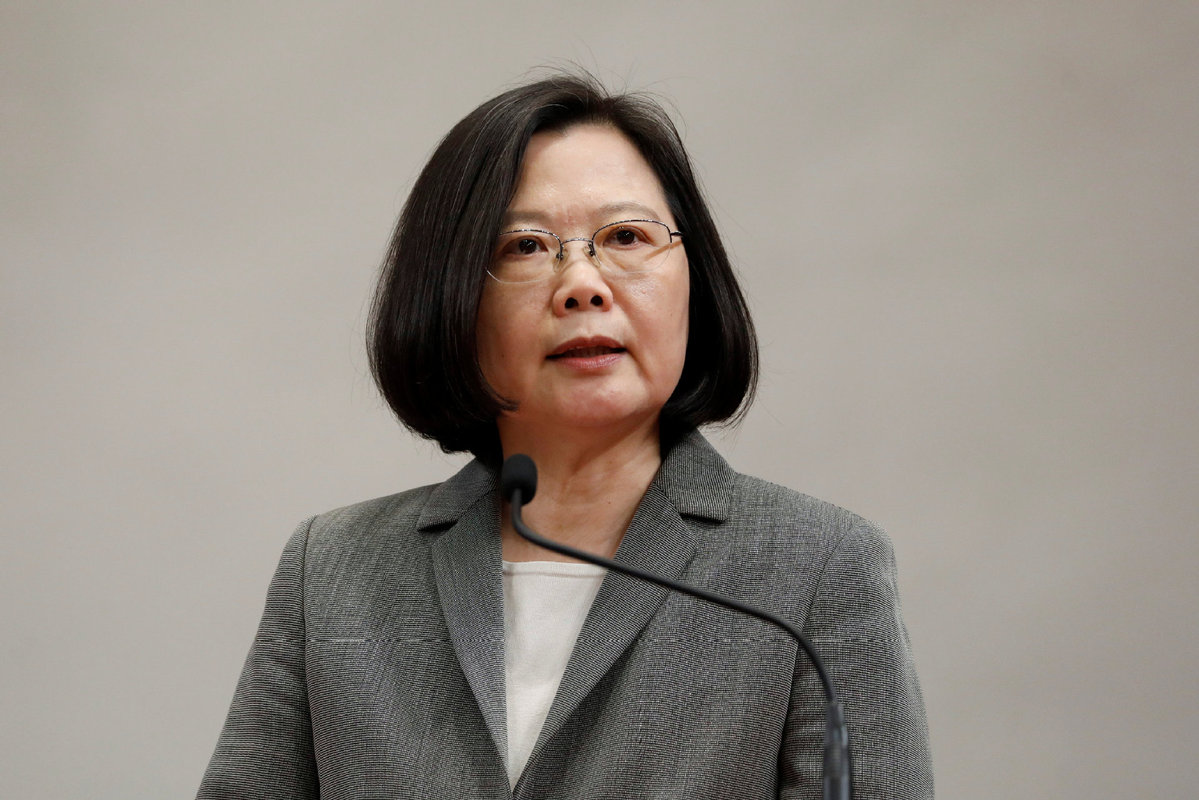 Tsai Ing-wen. [File photo/Agencies]

Whatever word they use to describe Taiwan "leader" Tsai Ing-wen's planned trip that will involve New York and Los Angles, be it "transit" or "stop in" or "travel through", that won't hide the essence of Tsai entering the US territory.

Worse still is that Tsai would meet US House Speaker Kevin McCarthy, which is, from every aspect, a kind of official contact between US and Taiwan, a territory that's part of China. To avoid such contact is also solemnly written in the US' official documents upon forging diplomatic relationship with China in the 1970s, and now the move is a loud slap on the face of the US' government by betraying its own signature on historical documents.

While China adheres to the one-China principle, the US insists on its own "one-China policy" and always stresses "status quo" when talking about cross-Straits relationship. The announcement of Tsai's planned trip best explains why they take that cunning gesture, as they always want to make some official contacts and explain them in a seemingly legal way. US politicians are like lawyers playing word games all day.

But their games are doomed to fail. Tsai would make the trip to Guatemala, one of the only 14 countries left in the world that recognize Taiwan. She planned it because Honduras just decided to cut ties with the Taiwan island and to establish diplomatic ties with the People's Republic of China as the whole nation.

Taiwan's "diplomatic ties" will be cut one by one. Even the US cannot stop that.