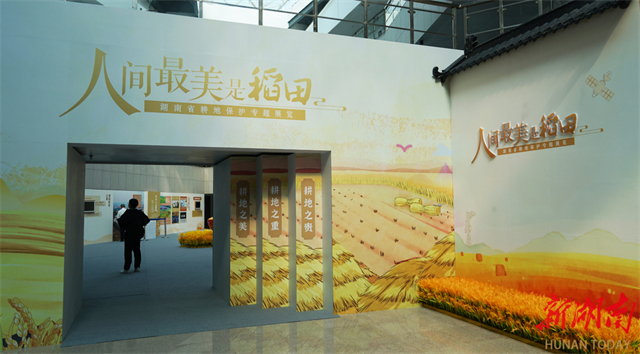 On April 22, an arable land protection exhibition was launched at the Hunan Museum of Geology.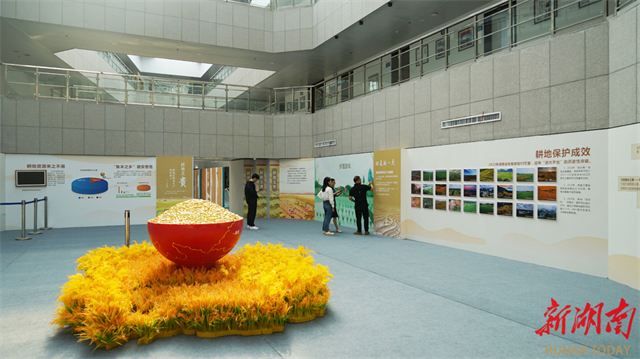 The exhibition is divided into three parts, respectively highlighting the preciousness, importance, and beauty of farmland. Through graphic videos, physical models, and interactive games, the exhibition provides a vivid interpretation of China's arable land protection initiatives and systems over the ages, the rate of arable land loss, and current arable land situation and protection system initiatives of Hunan Province. It showcases four representative landscapes of Hunan's arable land, including the ancient rice fields in Chengtoushan of Lixian County, the Ziquejie terraced fields of Qin dynasty in Xinhua County, the rice field park in Anren County, Chenzhou, and the sea of flowers and the rice fields in Fengyu Village, Yong'an Town, Liuyang. It reveals the importance of arable land from different perspectives and calls on all people to raise awareness of arable land protection.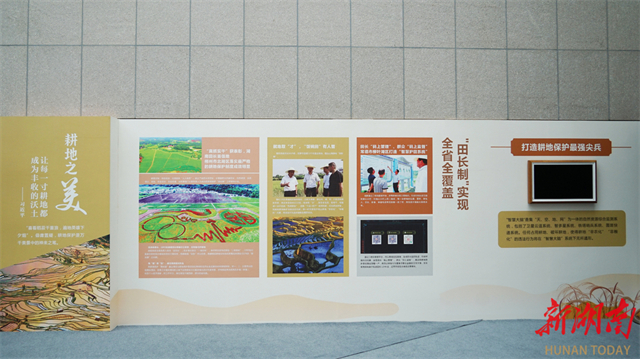 The exhibition will last until June 22, free to the public.