A Boeing 738 freighter from Manila, the Philippines, arrived at the Changsha Huanghua International Airport on April 21 morning. It was loaded with 1.35 tons of Philippine durian. This was the first time that Hunan had imported fresh durian from the Philippines.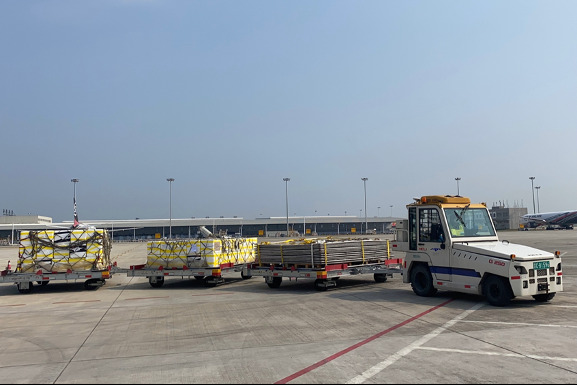 The imported golden puyat durian this time was produced in Davao City, which is known as the "Philippines Big Fruit Basket" and "Durian City". On January 7 this year, the General Administration of Customs of China approved the Philippines for durian exports to China. Hunan's first batch of imported durian from the Philippines will be supplied to the markets in the province. The second batch of over 10 tons of gold puyat durian from the Philippines is expected to arrive in Changsha next week.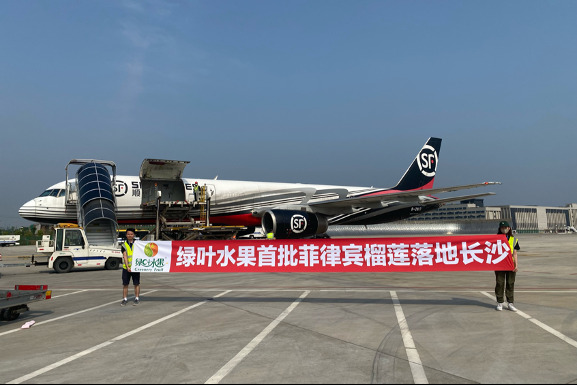 The Changsha Huanghua International Airport was officially designated by the China's General Administration of Customs as a supervision site for imported fruit in 2019. Since then, a wider range of fruit varieties began to be imported through it,  leading to the emergence of a cluster of fruit import businesses. At present, the fruits imported via the Changsha airport mainly include a variety of medium and high-end fruits including durian, pineapple, mangosteen, cherry, and more. Major fruit importers in Hunan Province have started to shift their import channels from the coastal areas to Changsha.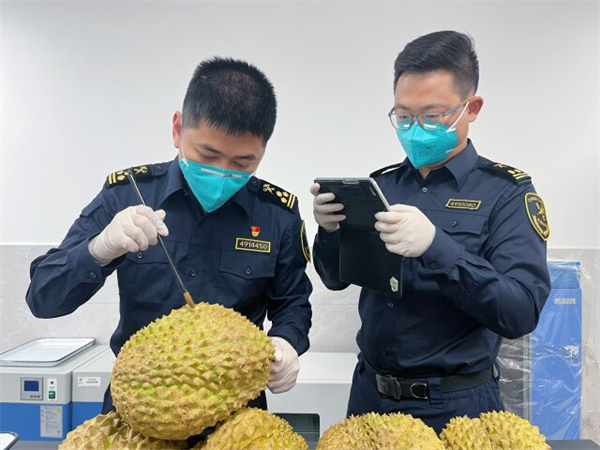 In 2023, more and more air freight routes have been resumed, or newly added. The Changsha Customs established a "freshness office" and opened a "green channel for fresh and perishable goods". More and more fresh tropical fruits were imported from Southeast Asia to Hunan by air. The Changsha airport will import more varieties of fruits directly from Australia, Malaysia, Vietnam and other places based on the market demand. As a result, the Hunan consumers can enjoy more fresh, varied, and high-quality fruits at lower prices.