AL, a Russian youth, hosts an English corner at small niche cafes around Changsha every Friday evening.

AL is fond of experiencing cafes. That is why he prefers holding the English corner in different niche cafes. He would prepare presentations and plan interactive games in advance. "The English corner is non-profit. We just aim to make friends, and enable English enthusiasts to communicate and study together," said Dan Dan, AL's assistant.

AL came to China to study Chinese language ten year ago, and then worked in Changchun and Shanghai successively. He traveled to Changsha one year ago, and was attracted by this city. Finally, he settled down here. "Changsha is surrounded by mountains and water, making it a city close to nature. Additionally, the food here is amazing. I really enjoy the overall feeling of the city," he said.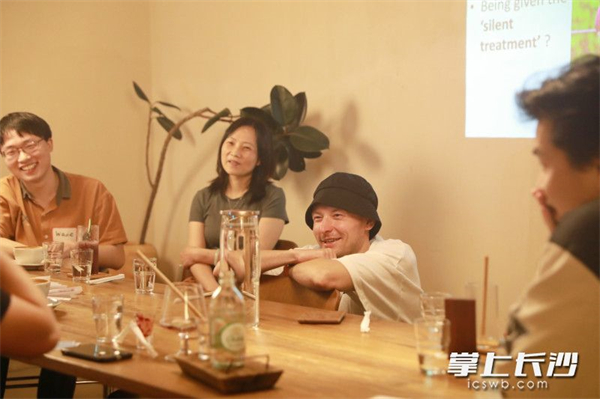 AL's English corner has a relaxed and pleasant atmosphere.

AL used to be introverted and had few friends in Changsha. However, three months ago, he plucked up the courage to host his first English corner activity.  The event turned out to be more successful than he expected, as it was widely echoed. "Changsha people are very enthusiastic. AL has made a lot of friends through the English corner activities, and he has become more outgoing as a result," said Dan Dan.
The main participants of AL's English corner are professionals, including teachers, lawyers, and foreign trade staff.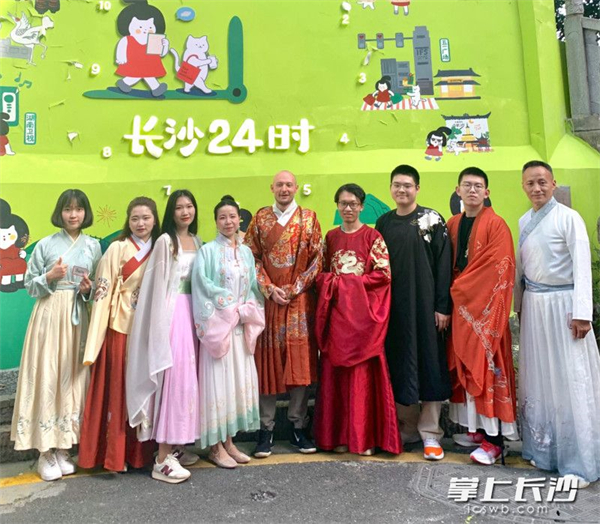 AL and his friends wearing Han-style costumes pose for a group photo in English corner.

The photos were provided by the interviewee.