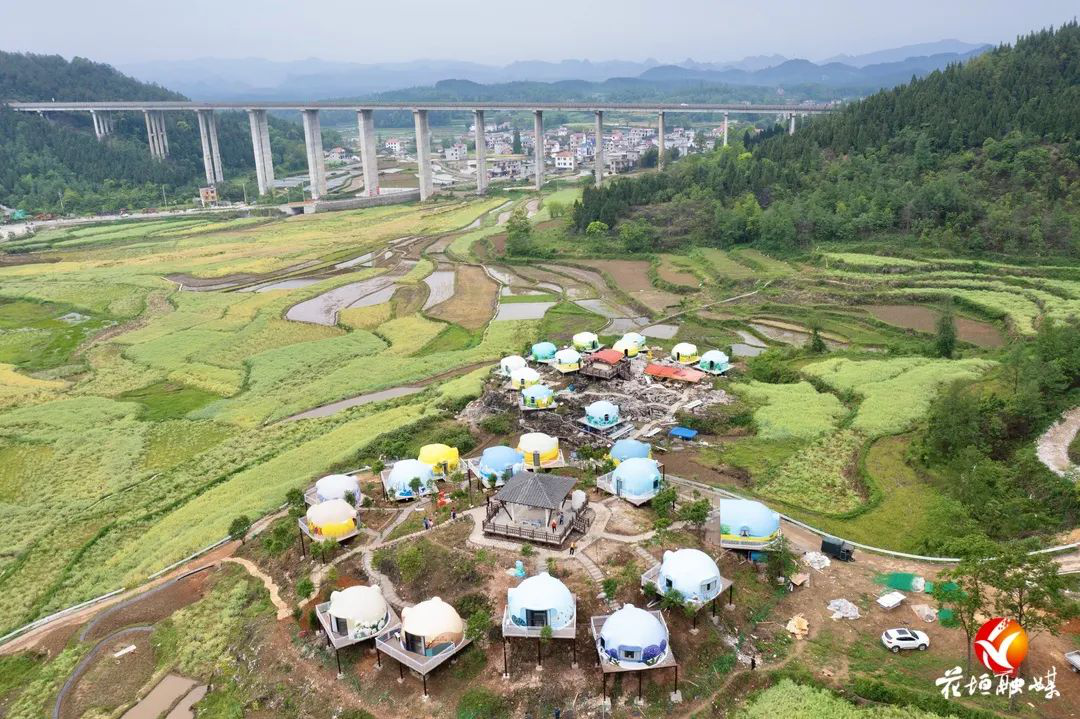 Homestay and Shake terrace fields.

During the May Day holiday, the thousand acre cole flowers bases in Shake Village, Malichang Town, Huayuan County are blooming, with 24 mushroom-shaped homestays standing upright. Tourists from afar come here to enjoy the beautiful scenery of verdant mountains and clear waters.

The homestays cooperate with the Shake terraces fields, making it an internet-famous spot for farming culture, where people can "watching the sea of flowers, enjoying the beautiful scenery, enjoying the village folklore".

In addition, in order to give visitors to Shake Village more playful experiences, the village actively plans to add a "field rafting" project. This terrace rafting is 1 km long, and visitors can enjoy the terrace scenery along the way during the rafting, which is a composite rafting experience with adventure and leisure.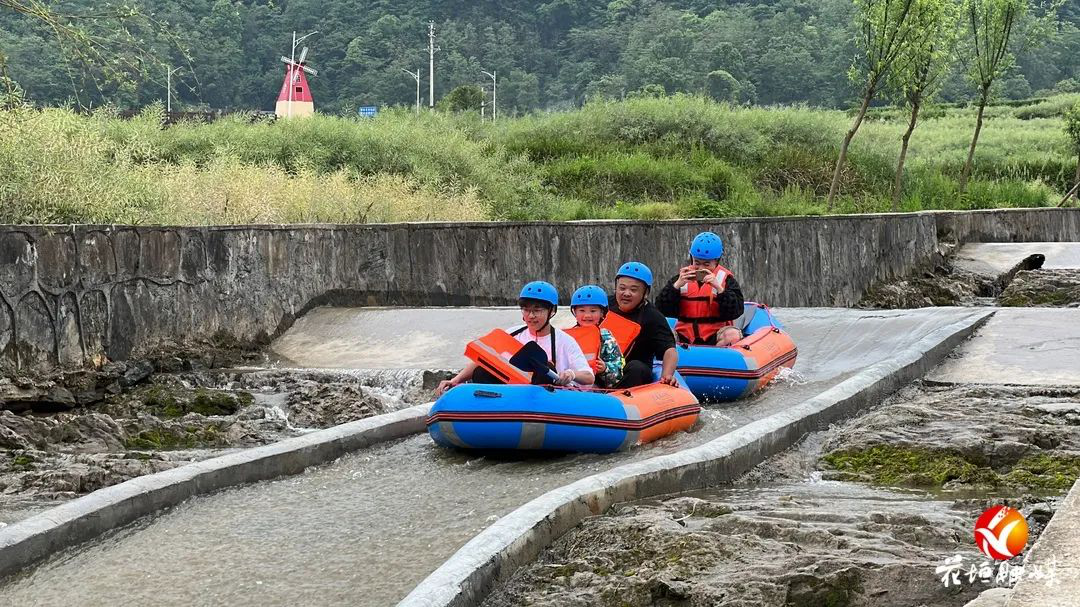 Terraced rafting project.

Shake Village fully explores natural, cultural, and rural resources, innovatively creates homestay products and cultural and tourism projects, truly makes tourists "come here and stay here". On the basis of enriching the tourist experience, it also increases the village's collective economic income, allowing villagers to enjoy the dividends brought by tourism development.