红网时刻新闻10月30日讯(记者 张兴莎 见习记者 杨柳 通讯员 刘俊杨 何洪威)近日,来自中国、阿根廷、越南、柬埔寨、巴基斯坦等16个国家的媒体记者,走进中国建筑旗下中建八局等联合承建的长沙机场T3航站楼项目,深入项目建设现场,亲身感受智慧建造、绿色建造、数字建造等技术在项目实施中的运用。

Recently, a group of journalists from 16 countries, such as China, Argentina, Vietnam, Cambodia, Pakistan, and the Central African Republic, etc. visited the construction site of the T3 terminal project of Changsha International Airport of China State Construction Engineering Corporation (CSCEC) which is jointly undertaken by China Construction Eighth Engineering Division Corporation Limited and other two companies. On the site, they had firsthand experience of witnessing the application of smart, green, and digital technologies in construction.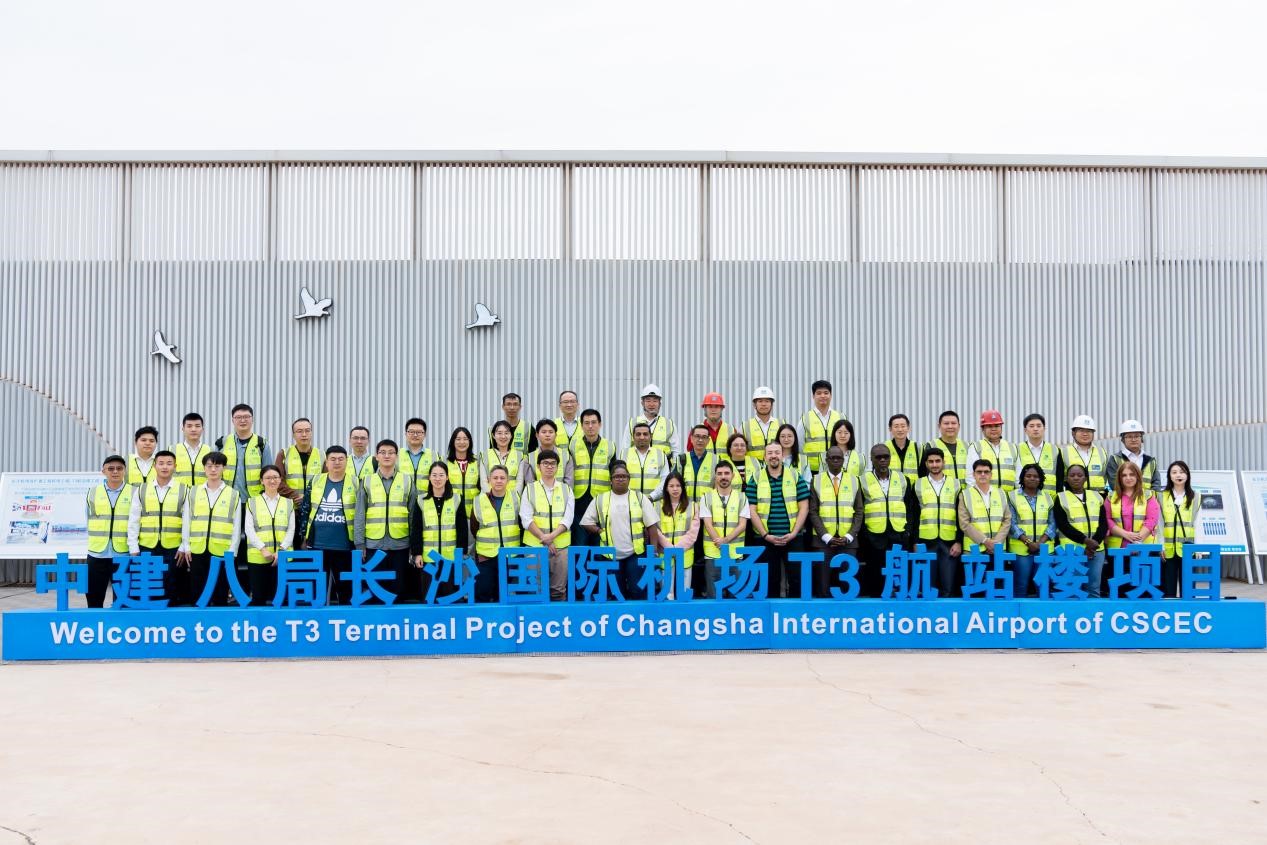 媒体团参观了智慧展厅、安全体验中心、观光塔等,深入了解了施工过程中的各项细节和措施。

The media group visited the smart exhibition hall, safety experience center and observation tower to gain a deeper understanding of the details and measures involved in the construction.

长沙机场T3航站楼项目现场负责人向记者介绍道,该项目自开工建设以来,把智慧赋能、数字建造理念贯穿于项目建设过程之中,一批先进数字技术带来的安全感、便利性正为项目建设提速持续赋能。

The person in charge of the construction site told the reporters that since the launch of the project, the concepts of smart empowerment and digital construction have been embraced throughout the construction process. A sense of safety and convenience given by advanced digital technologies have accelerated and empowered the construction of the project.

目前,项目已获评"长沙市建筑施工绿色示范工地、绿色工地"。

As a result, the project has been awarded the "Changsha Green Construction Demonstration Site and Green Construction Site".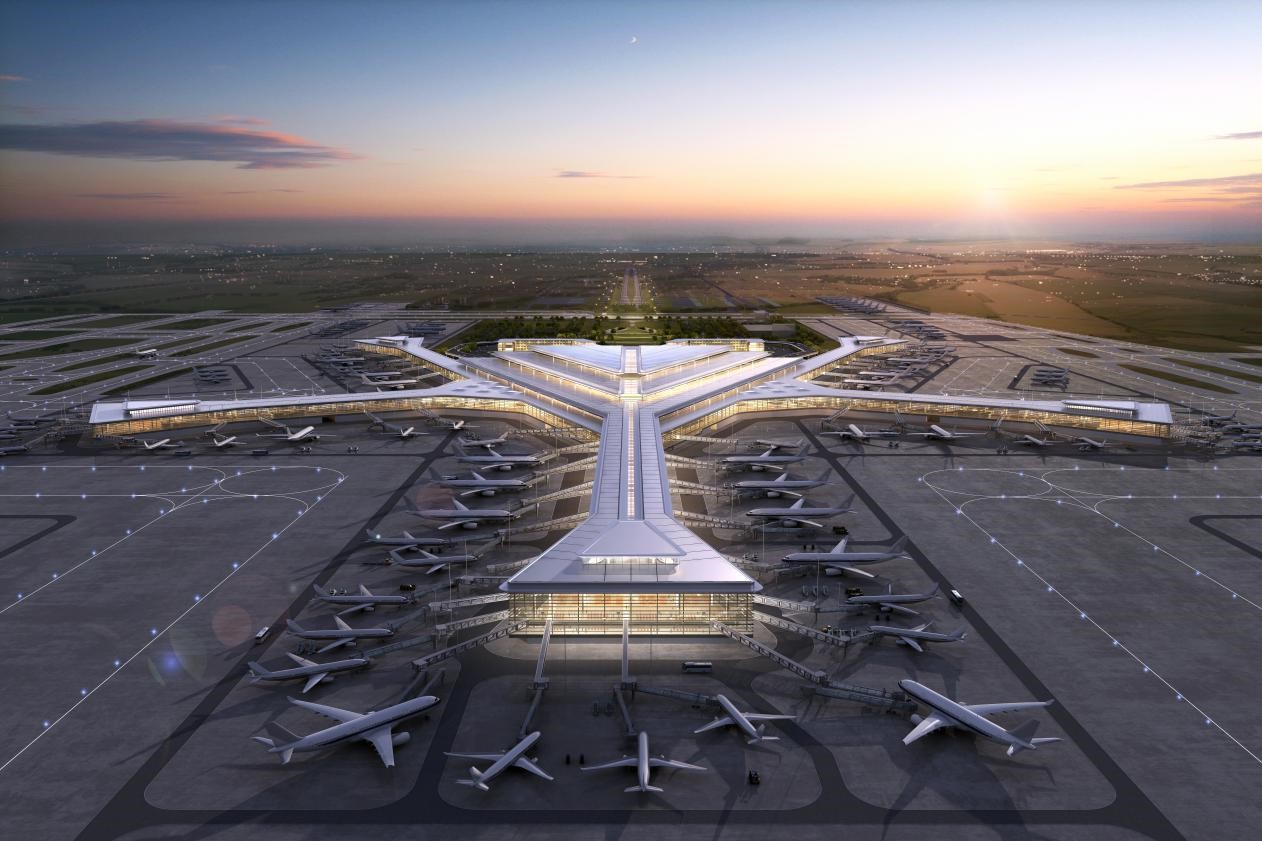 由中国建筑等单位联合承建的长沙机场T3航站楼项目总建筑面积约50万平方米,是湖南省最大的单体公共建筑,由大厅和指廊组成,整体呈五指廊向心造型,取意"长沙之星",是以"平安、绿色、智慧、人文"为建设理念的新一代四型机场。该项目机坪规划近机位75个,预计于2026年投入使用,建成后可满足年旅客吞吐量4000万人次,将成为国内交通接驳方式最多、无缝换乘效率最高的现代化立体综合交通枢纽。

Jointly constructed by CSCEC and other contractors, the T3 terminal project of Changsha International Airport that covers an area of about 500,000 square meters is the largest single public building in Hunan Province. The building, consisting of a main hall and five piers that point to the central hall, represents the "Star of Changsha".This next-generation airport is a collection of four construction philosophies that are "safety, green, wisdom and humanity." The project plans to prepare 75 terminal aprons that are expected to put into use in 2026. Once completed, the airport is supposed to serve an annual passenger throughput of 40 million visits. It will become a modern comprehensive transportation hub with the most diverse modes of transportation and the shortest time to transfer in China.