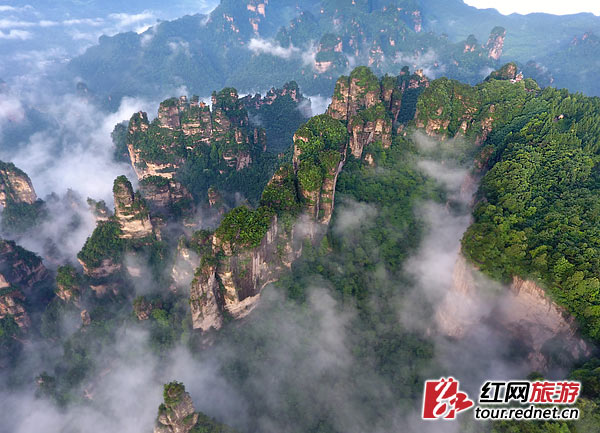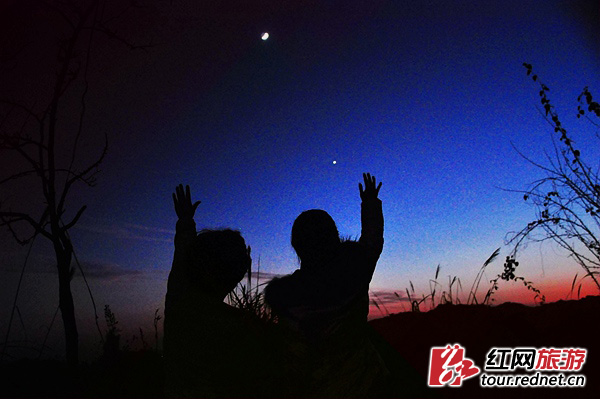 在世界上任何别的地方,你都看不到这样的山:它们像石笋一般,林林总总地散落于沟沟壑壑,或款款而行,或切切私语,或怒发冲冠……似乎只要有微风吹来,它们会像冰凌遇火一样绝尘而倒。
You can not see such mountains in any other place of the world. There are more than 3,000 narrow sandstone pillars and peaks, many over 200 m high. Between the peaks lie ravines and gorges with streams, pools and waterfalls, some 40 caves, and two large natural bridges.
  地址:张家界市武陵源区武陵源风景名胜区
Where is it: Wulingyuan Scenic Area,located in Zhangjiajie City, western Hunan Province
  夏游玩法:晨拍日出云海、午可观花溯溪。白天赏景,与猴子为伴,晚上住在山里,让星辰伴你入眠。
What to do : Watching the sunrise, smelling the flowers ,river tracing, enjoying the scenery and watching monkeys, staying overnights, etc.
  如何前往:长沙出发→长张高速→张慈线→阳龙公路→黄龙路→武陵路,从长沙出发,约3.5小时车程。外地游客可直接抵达张家界荷花机场,乘区间车前往。
How to get there: It takes 3.5 hours for traveling from Changsha, the provincial capital, on superhighway to reach this place. Changsha City → Changsha-Zhangjiajie Expressway → Zhangci Road → Yanglong Road → Huanglong Road → Wuling Road. Tourists can also take direct flights to Zhangjiajie Lotus Airport and later taking car there.
联游推荐:宝峰湖、黄龙洞、天门山
Recommended spots nearby: Baofeng Lake, Huanglong Cave, Tianmenshan Mountain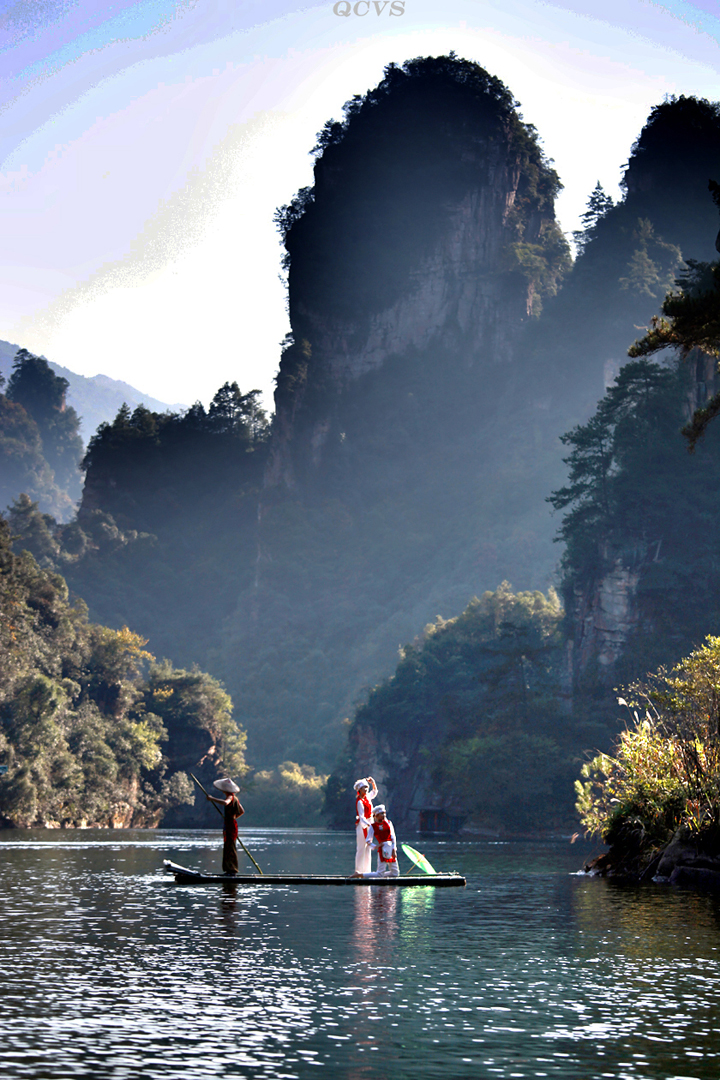 Baofeng Lake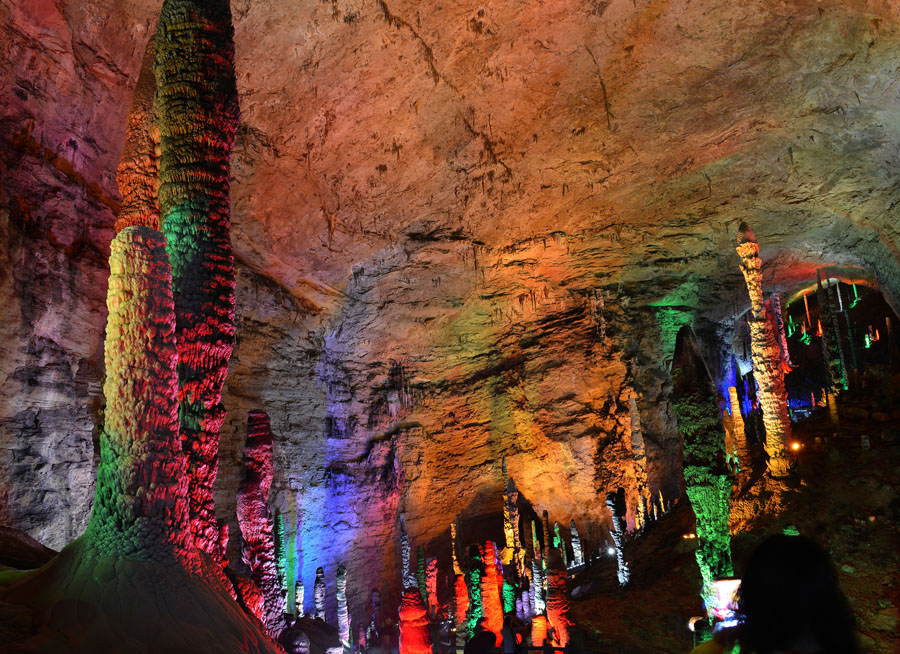 Huanglong Cave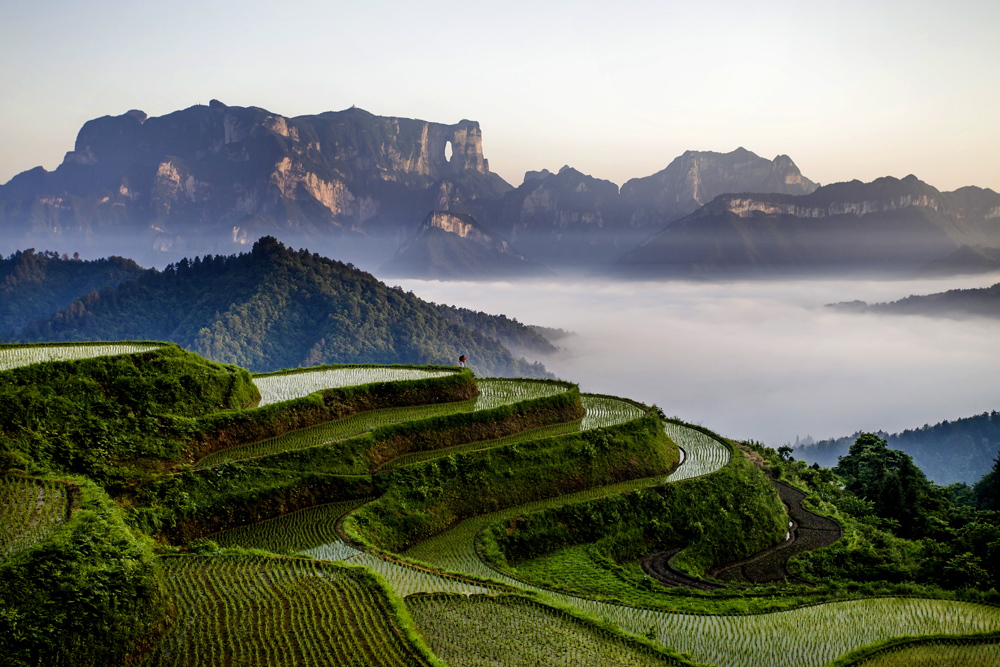 Tianmenshan Mountain, Source: Photo.rednet.cn