The rural poor in Hunan has decreased from 44.58 million in the early period of reform and opening up to 830,000 at the end of 2018, and the total reduction has reached 43.75 million of the poor population. Especially since the 18th National Congress of the Communist Party of China, Hunan province has lifted the poverty-stricken people of 6.84 million, 6,202 poverty-stricken villages, and 31 poverty-stricken counties out of poverty. The rate of poverty has dropped from 13.43% to 1.49%. The change in numbers is evidence of people's well-being.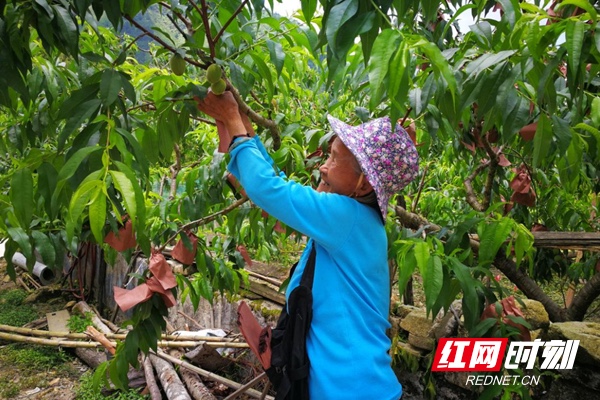 Li Huayu, a farmer, grow fruits in Guayu Village, Shidu Town, Yanling County, Zhuzhou City of Hunan province. His family used to be poverty-stricken. His family has 15 acres of high-altitude fruit planting with the help of the local government and the poverty alleviation team for years. The family has increased its income by more than 80,000 yuan per year and quickly lifted out of poverty. There are many villagers like Li Huayu. The village has developed more than 1,300 mu of fruit planting area, with an output value of more than 5.2 million yuan. Fruit grower in the village has more than 10,000 yuan of increased earning for each family.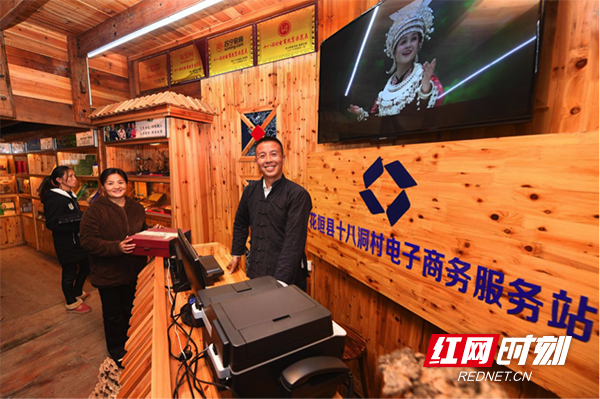 E-commerce is vigorously developed for poverty alleviation, and it helps villagers sell agricultural products online. The picture shows the e-commerce service station of Shibadong village in Huayuan County.
On November 3, 2013, Xi Jinping first proposed targeted poverty alleviation in Shibadong Village, Huayuan County, Hunan Province. In 2017, the whole village was lifted out of poverty and steadily moved towards a comprehensive well-off being. In 2012, the total income of the village was only 1.4 million yuan, and the collective economy was also blank. Over the past five years, the "tourism plus" industrial system has been formed by the combination of rural tourism, kiwifruit, Miao embroidery, and labor export according to local conditions. The per capita net income of the village increased from 1,668 yuan in 2013 to 12,128 yuan in 2018. The village has a new look. The environment is beautiful, and life is good.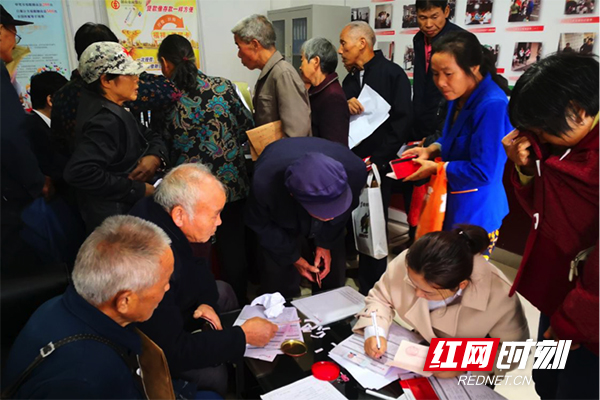 Hunan takes the lead in creating a microfinance model for poverty alleviation. The picture shows a poverty-stricken family has his loan service in Shuyang Village, Shaoyang City.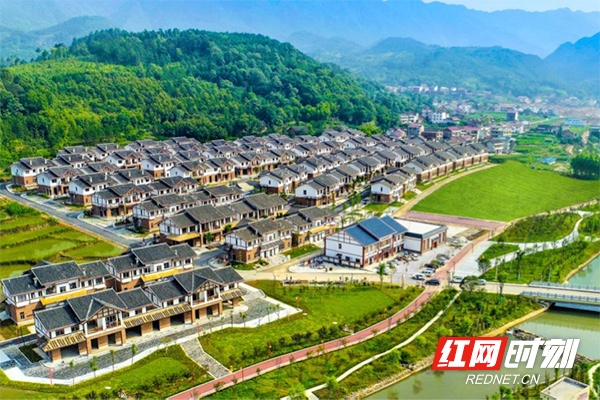 Nearly 700,000 poor people moved out of their previous home of poor conditions through the relocating the poor. The picture shows the resettlement site in Tanfu Township, Xinshao County.
Link:7月25日,开放的湖南给你"好看"
Hunan to present her achievements of the past 70 years