Hunan Province released the first list of agricultural characteristic towns on July 31, and 10 towns with great characteristics of agricultural industry stand out and become the focus of society. What makes towns different from other places? The column"Small Towns & Big Work" will report these towns by Rednet.
Zhongcun Town is famous for its yellow peaches. What yellow peaches bring to Zhongcun Town is far more than fame.
If there is no yellow peach, the life of Deng Shimao, a villager in Pingle Village of Zhongcun Town, is definitely another way.
Zhongcun Town is located at the southernmost tip of Yanling County. There are 12 villages, 134 villager groups, 3748 households with 13,000 people. Surrounded by mountains the traffic was inconvenient; the economy was backward; the residents were poor. Local girls would rather go outside to cities, and outlanders are not willing to marry local guys.
Deng Shimao, a 31-year-old villager, finally got married in 2009. But his newlywed wife abandoned him one year later because she could not bear the poverty.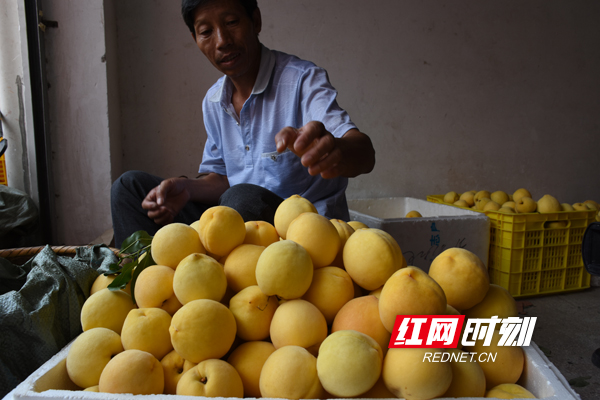 The similar experience kept happening in the area.
Yanling County used to be a national poverty-stricken county. Nine out of twelve villages of Zhongcun Town were poor villages, with 786 registered poverty-striken households.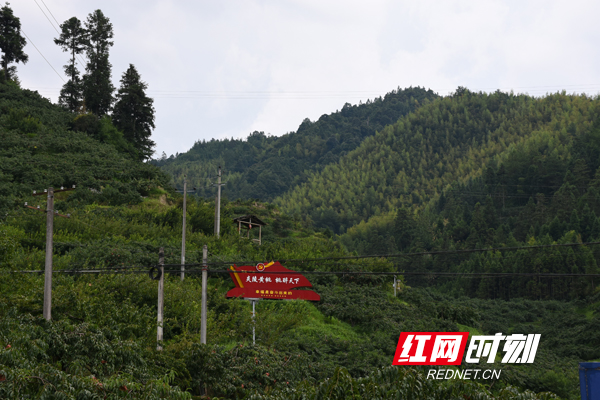 In recent years, Zhongcun Town has already been lifted out of poverty by vigorously developing the yellow peach industry.
People who went out for work in cities have seen farmers being rich after planting yellow peach. They have returned to their hometowns by the rate of 70%.
With the thought of making his life better, Deng returned his home for the yellow peach planting in 2010. Now, he has 20 mu of yellow peach fields with earning of 180,000 yuan a year. He is out of poverty. The harvests not only bring him a fortune but also love.
In order to build the yellow peach brand and promoting in the media and online platform, Yanling will hold the "Peach Blossom Festival" and "Huang Tao Conference" every year. At the "Peach Blossom Festival" in 2017, Deng met a nice girl. Now she is his wife.
For the villagers, yellow peaches are not just fruits, but their hope for the future.
Link:
Small Towns & Big Business: yellow peaches bring sweetness for people in Yanlin County
小镇大业②| 柏加90%以上的人从事花木业 年销售额达40亿元
Small Towns & Big Business: annual sales of Baijia Town's trees get 4 bln yuan
Small Towns & Big Business: good leaf mustard sales make farmers' living