Hunan Province released the first list of agricultural characteristic towns on July 31, and 10 towns with great characteristics of agricultural industry stand out and become the focus of society. What makes towns different from other places? The column"Small Towns & Big Work" will report these towns by Rednet.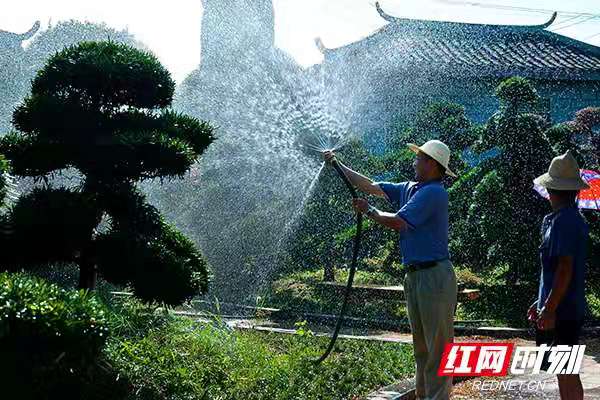 Baijia Town of Liuyang City is known as"China's hometown of flowers and trees"has formed a unique development pattern of flower and tree planting: more than 90% of the town's land is planted with flower and tree seedlings, more than 90% of farmers are engaged in the related business, and the sales reached 4 billion in 2018.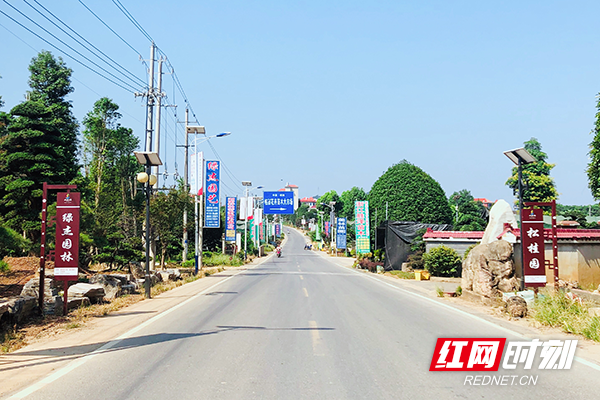 Ling Jianxiang is one of the first farmers in the town of planting flowers and trees. After years of cultivation and management, his company's annual sales are now several ten million yuan, and the products are sold throughout China. Ling knows quite well about the development of the industry in the town.
"In fact, people in Baijia Town did not plant flowers and trees before, but we mainly grew fruits," Ling introduced that in the early 20th century, a folk named Pao Chen of Baijia Town imported the fine citrus seedlings from Japan. Farmers developed fruits growing after that.

"In 1991, all the citrus were frozen, and the work of a year was completely destroyed. Everyone was unable to find a way out and began to seek for another business ." Ling recalled that he was very anxious when he encountered the disaster.

The villagers of Baijia Town decided to switch to tree and flower planting. And the local CPC committee of the government actively served the villagers, for organizing the study and training for the planting skills, for anticipating exhibitions, and providing supporting policies.

In 1999, the products of Baijia Town gained fame in Kunming World Horticultural Exposition.

Baijia Town, located in the center of Changsha-Zhuzhou-Xiangtan City Group, has successfully integrated into the half-hour economic circle, and it has become the largest distribution center for flowers and trees in Central and South China.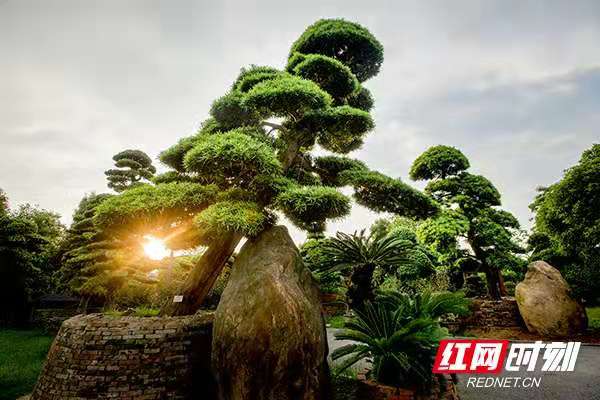 Fu Ganzhi is the pioneer of artful seedlings in the town. He said that a tree has its value, but if a tree is turned into a scene, then it is an artwork. An artwork has more value than a tree.
Pine with beautiful shapes of delicate designing will be sold at the price of several million yuan.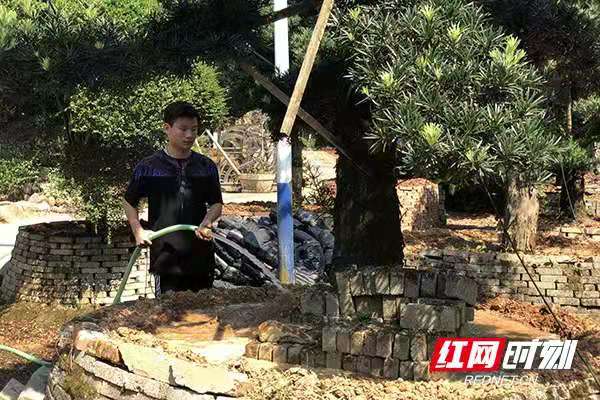 Link:
Small Towns & Big Business: yellow peaches bring sweetness for people in Yanlin County
小镇大业②| 柏加90%以上的人从事花木业 年销售额达40亿元
Small Towns & Big Business: annual sales of Baijia Town's trees get 4 bln yuan
Small Towns & Big Business: Quanshui Town's pepper business is hot
Small Towns & Big Business: good leaf mustard sales make farmers' living
Small Towns & Big Business: Chinese bayberry products sell well