Hunan Province released the first list of agricultural characteristic towns on July 31, and 10 towns with great characteristics of agricultural industry stand out and become the focus of society. What makes towns different from other places? The column"Small Towns & Big Work" will report these towns by Rednet.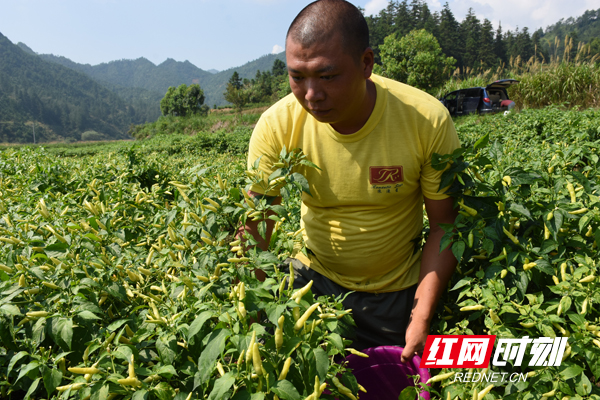 Chen Jinxiang, a villager in Xiuling Village of Quanshui Town, is checking in the pepper field with a bucket on the afternoon of August 6. The peppers are ripe in batches. Three peppers of one branch may need to be picked three times. If the one turns red, it shall be picked off. He is very motivated even on a hot day of summer because the harvest of peppers become the hope of their family.
"The weather is good for the harvest this year. Last year I only planted 6 mu of pepper, and I earned 30,000 yuan, so I planted 15 acres this year," Chen said with a smile while he was picking a half-red pepper into the barrel.
Rucheng was a key county of poverty alleviation work years ago. Pepper cultivation has been vigorously developed for the targeted poverty alleviation. Now, pepper planting and processing gain fame for Quanshui Town which is in the list of the first batch of agricultural characteristic towns in Hunan.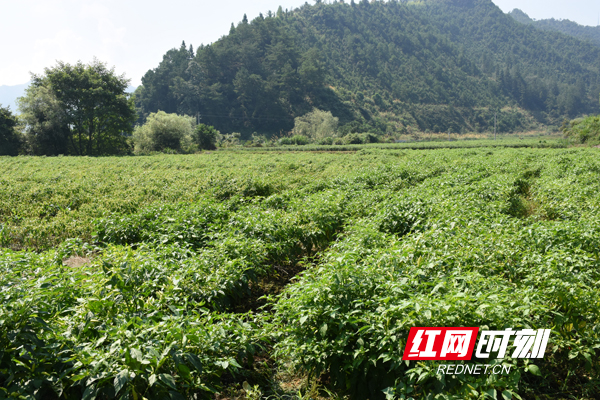 Quanshui Town is located in the southwest of Rucheng City, with a total population of 32,000. In 2019, the area of planted peppers is 5,560 mu. There are two provincial-level agricultural leading enterprises in Hunan province, and the output value of processed pepper products is expected to be 720 million yuan this year.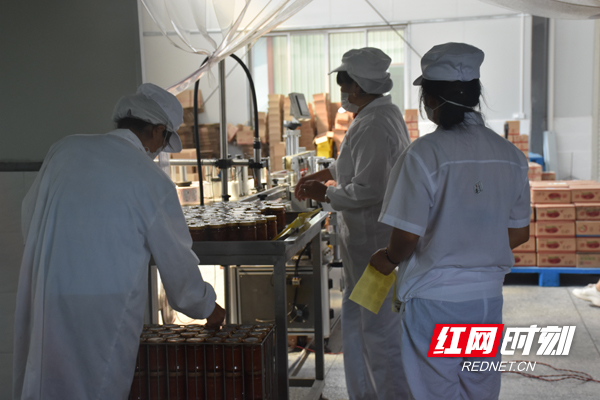 Yuan Huiqing, the mayor of Quanshui Town, told the reporter, "An acre of peppers have profits of 6,000 to 10,000 yuan or over 10,000 yuan."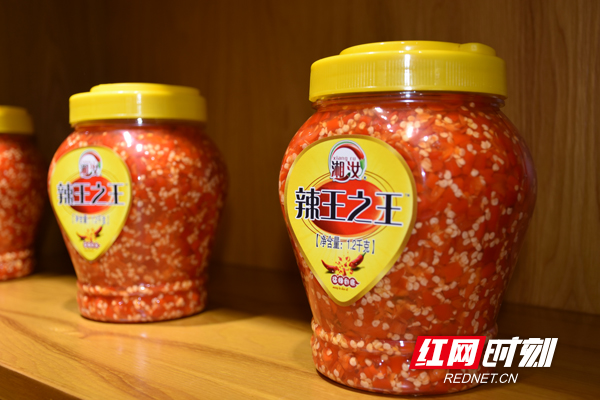 At present, the related business of pepper planting in Quanshui Town adopts the industrialized production and operation mode as"enterprise+ cooperative + farmers + planting base". The enterprises and the farmers sign the production and sales contract, implement centralized seedling by following technical management, quality standards, and with insurance. The guaranteed price of purchasing price basically eliminates the technical risks, disaster risks and market risks of the farmers in the production of pepper, and it ensures the steady increase of farmers' income.
Link:
Small Towns & Big Business: yellow peaches bring sweetness for people in Yanlin County
小镇大业②| 柏加90%以上的人从事花木业 年销售额达40亿元
Small Towns & Big Business: annual sales of Baijia Town's trees get 4 bln yuan
Small Towns & Big Business: Quanshui Town's pepper business is hot
Small Towns & Big Business: good leaf mustard sales make farmers' living